After the entry into force of 54-Federal law On the Application of Cash Register Equipment in Settlements in Cash and/or via Electronic Means of Payment, continues release of addons for ready-made solutions based on software for online data transferring.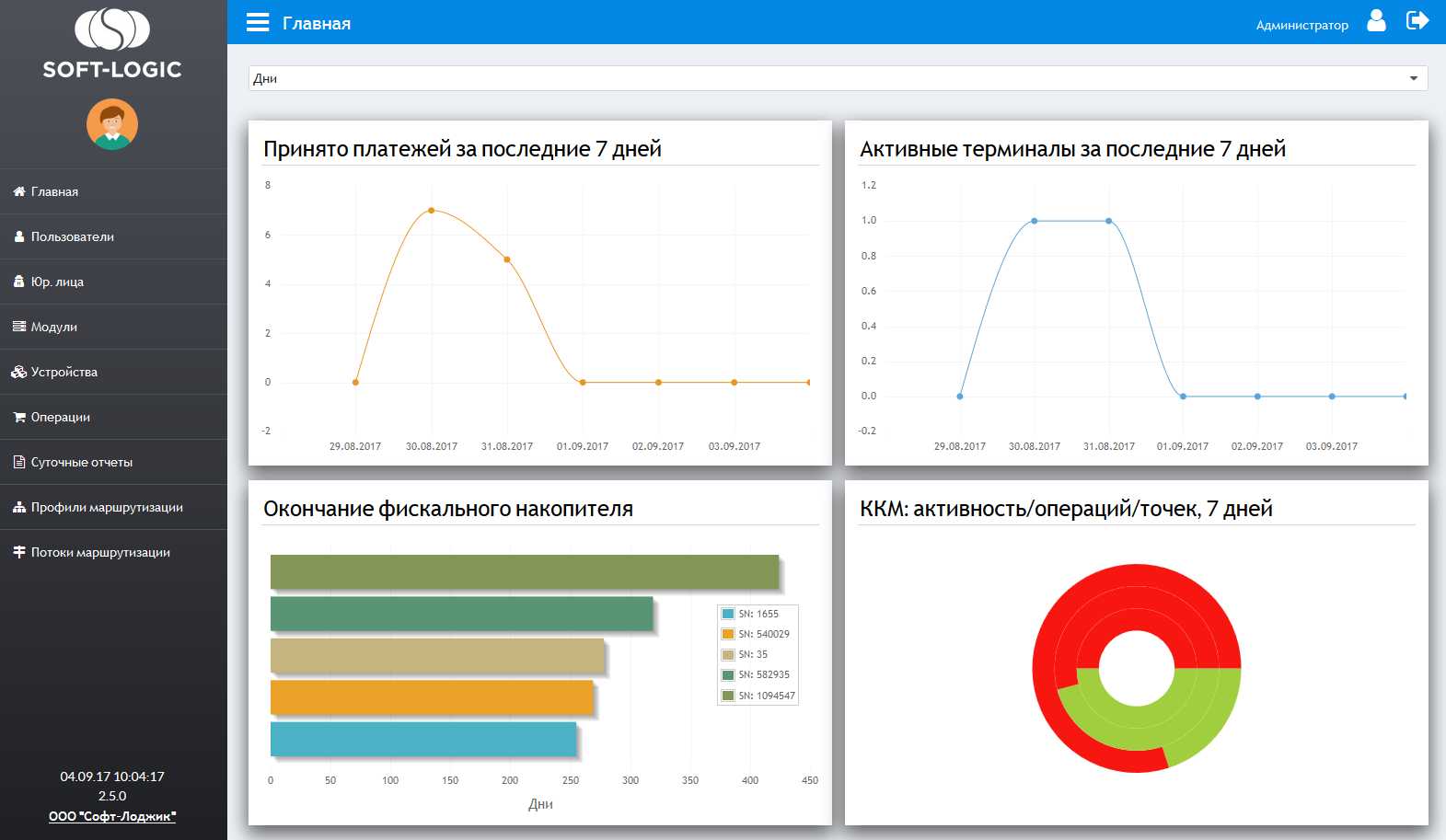 Soft-logic company announces the release of «Fiscal server» software version 2.5, which includes number of improvements, made on the basis of customer requests and system analysis.
1. Implemented the retransfer of incorrect payments. Transfer is set by the option for each client - legal entity.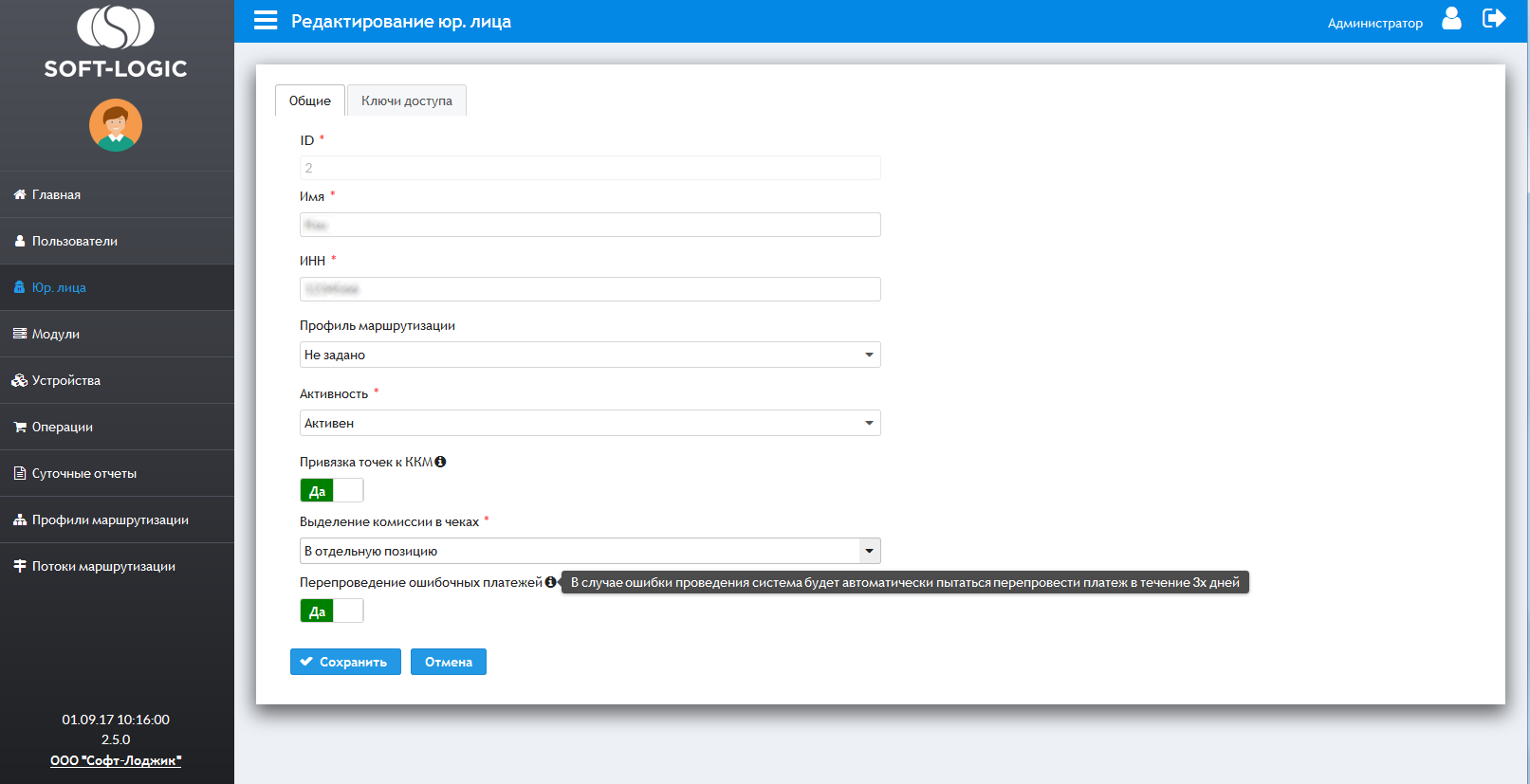 If an error or an abnormal situation occurs, the operation is changed to the retransfer status. Then operation have allocated time about 30 minutes, this period is set for manually identifying the error by the user, the operation will subsequently be processed by a special handler and, in case of an error, the system will try to automatically transfer the payment within three days.
Operations are processed on the same routes/flows, according to the routing profiles, which were determined at the first payment processing, in case of success, the operation will be transferred to the success status.
2. Implemented the indication of the real name of the service in the receipt. The information about each service in the receipt during the fiscalization is transferred to the module of the cash register and than to the Fiscal data operator.
3. Implemented the allocation of the commission. Commission from the client can be specified as simply separate commodity item or as a separate section.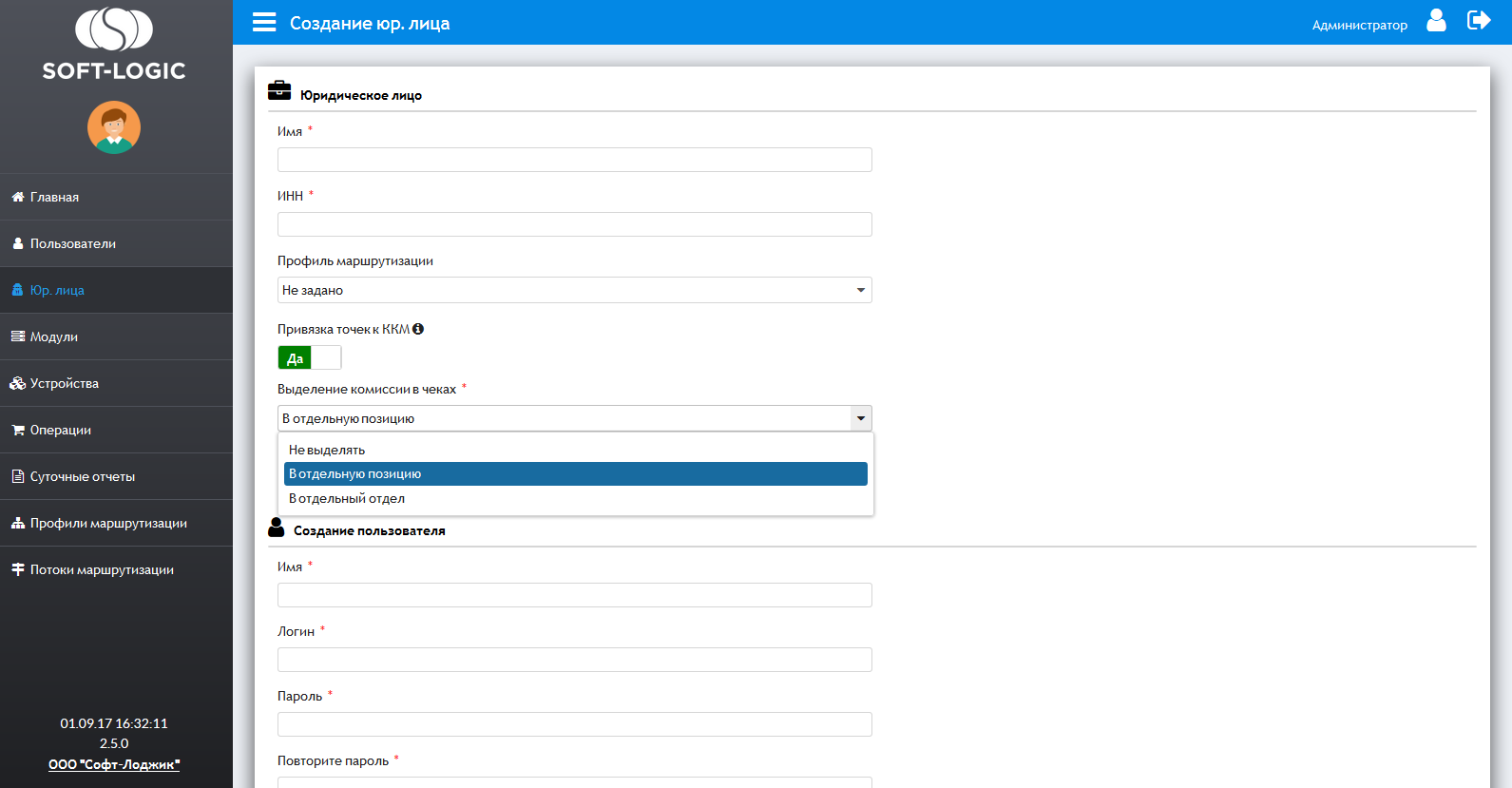 4. Added restart functionality of the module in case of problems with USB connection of some cash registers.
We are actively improving our Fiscal server software with the appearance of new technical features from device manufacturers, as well as with the increase in the number of customers and from the incoming wishes on implementing addition functionality. We hope that our software will help you to effectively solve fiscalization tasks in accordance with the law and will provide high-quality, convenient, reliable functionality.