We launched a new product section about the development of software for smart cash registers — smart terminals and Android POS terminals. Using our experience in working with smart payment devices, we offer the development and implementation of solutions for stationary and mobile smart terminals in any business area.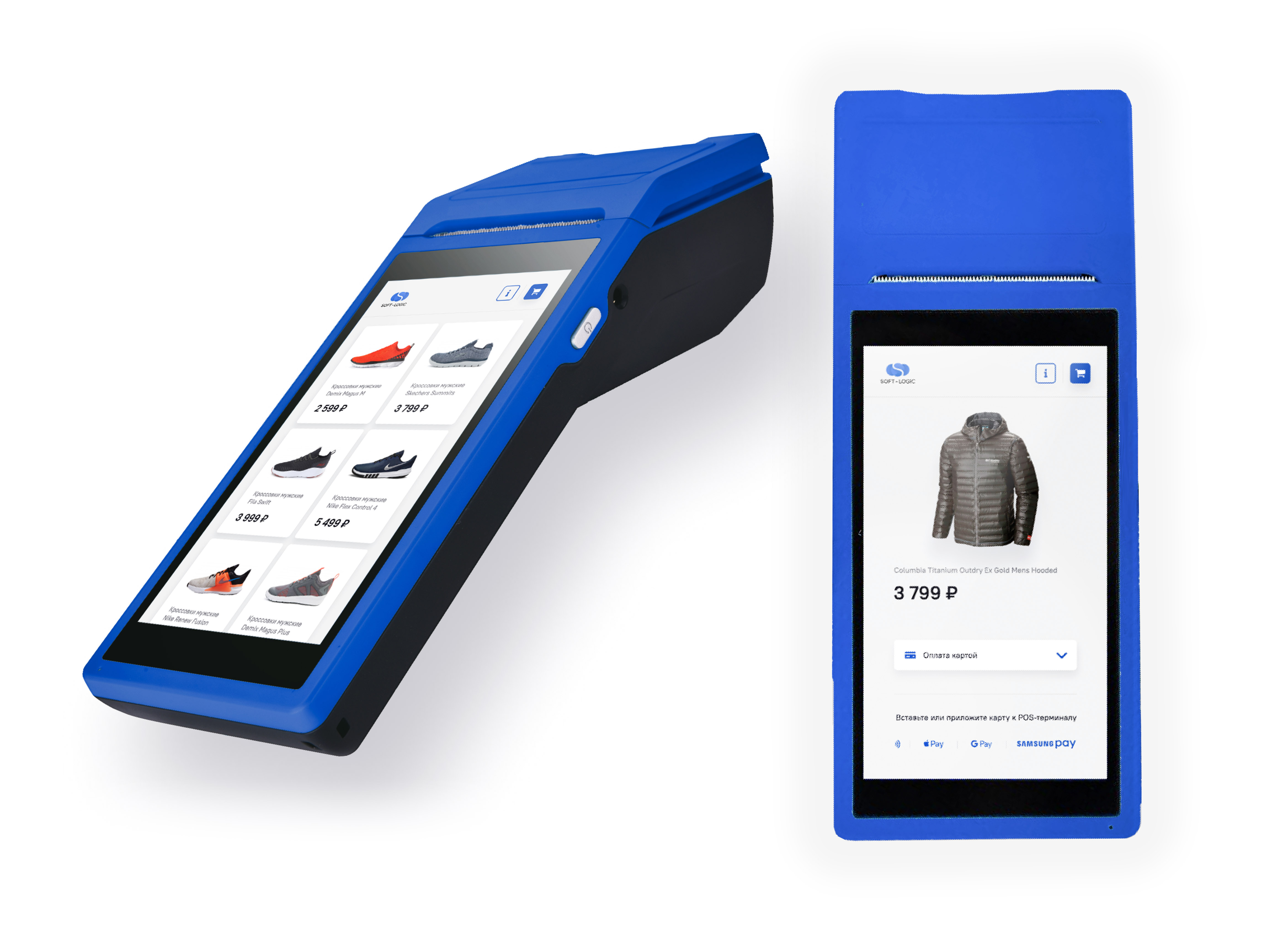 Specialized software, instead of the standard pre-installed, allows to deploy custom commodity accounting and payment functionality based on the customer's interface. At the same time, device supports:
Payment acceptance, with support of bonuses, coupons, customer categories
Convenient interactive shop window management, quick goods acceptance and inventory
Track balances and automatic reminder/order a new batch
Specialized equipment — scales, scanners, printers, etc.
Marketing functionality — loyalty programs, discounts
Additional features — customer reviews, tips for employees
The entire network of smart terminals is combined in back office. Single entry point provides all accounting and payment information, view the actions of employees with cash desks in real time, accumulates and allows to download statistics.
The company's specialists have 10+ years of experience in developing back and front offices, web services, mobile applications, as well as in integrating various peripheral equipment in the payment industry. The largest networks based on Soft-logic software include over 10 000 hardware and software devices.
Our capabilities allow us to create solution for any commercial field, regardless of the customer size. At the same time, having many years of experience in the payment sector outside of Russia, we are ready to implement software for smart terminals in any region or country, in compliance with the requirements for transferring payment data to the relevant authorities, supporting multilingualism, ensuring financial security.