TIBO-2019 - largest international IT forum took place on 9-12 April in Minsk, this year event brought together more than 100 participants from 15 countries. Forum featured achievements in the development of digital economy and information society. One of the main trends is demonstration of latest automation and self-service systems in financial sector.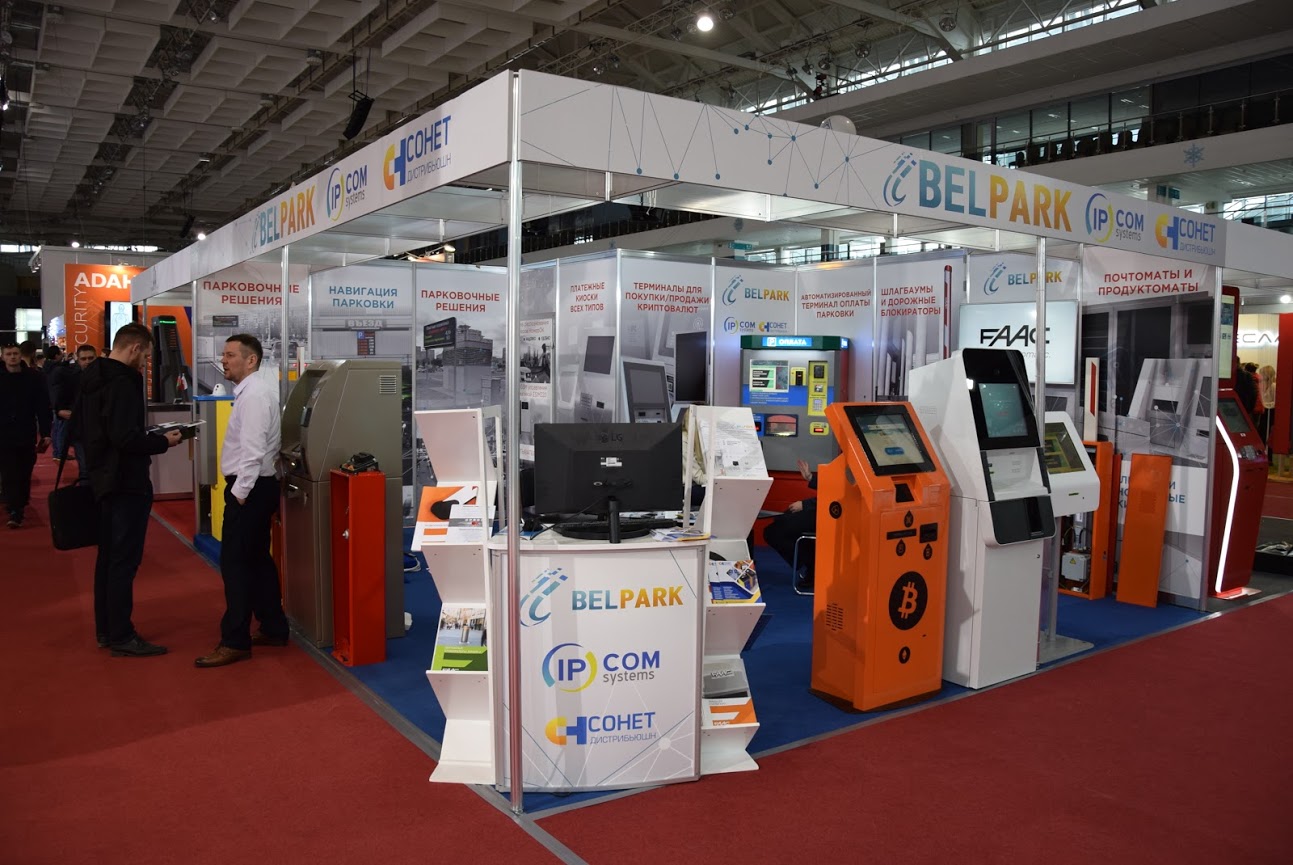 Belarusian company SONET Distribution at event presented several Soft-logic company software solutions - parking payment kiosks, electronic cashiers, crypto ATMs and self-service kiosks for retail automation based on modern web kiosks.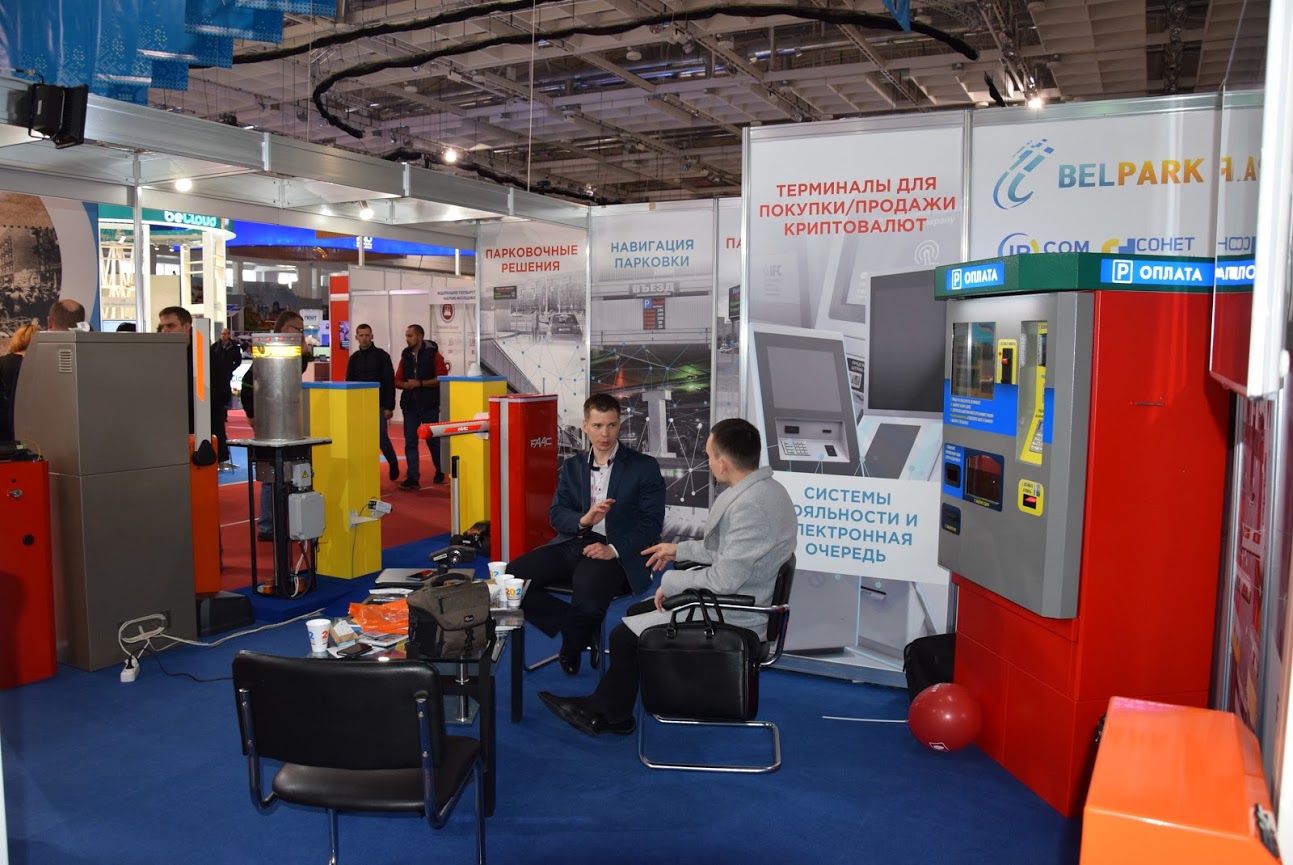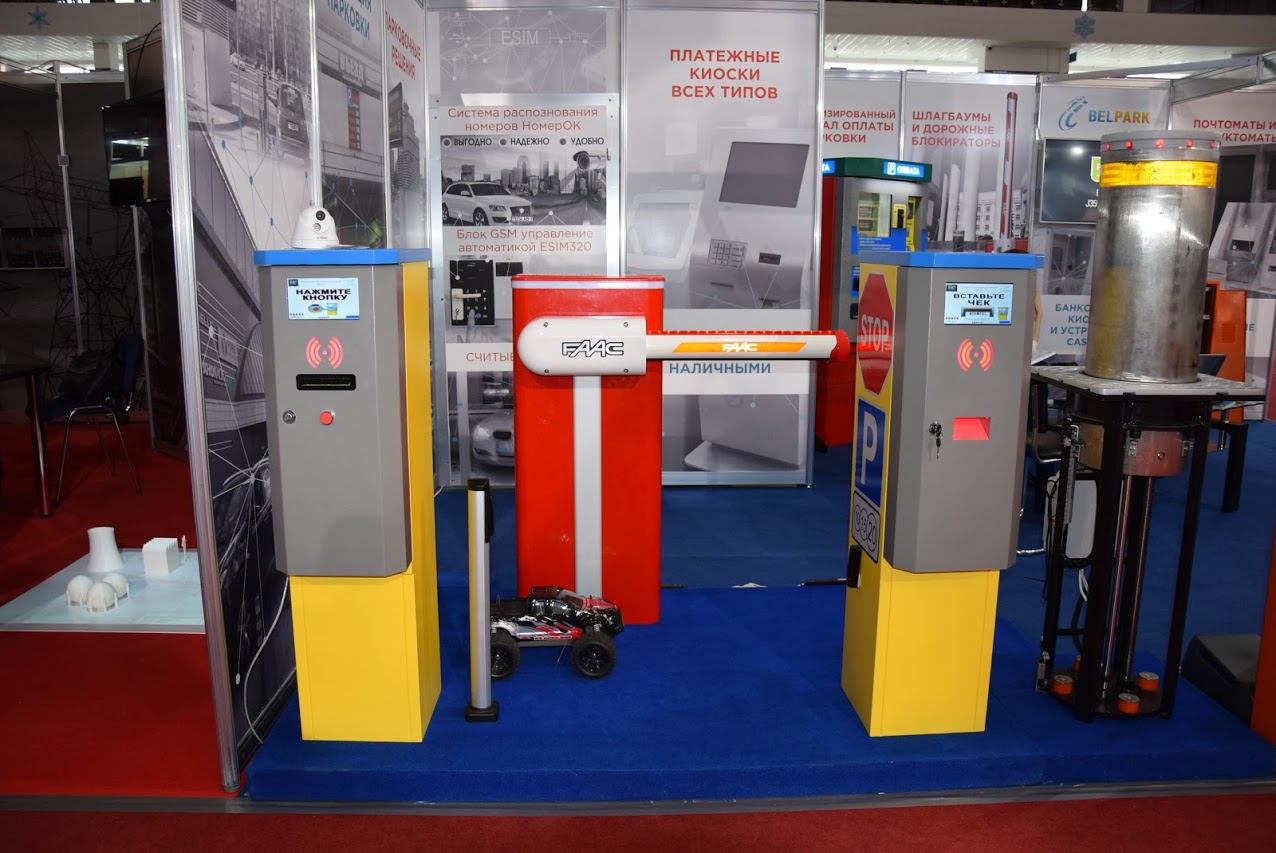 Parking payment kiosk at stand was combined with barrier gates. Also was demonstrated unified system that allowed rapid automation of small parking lots in shopping and entertainment centers, residential complexes and commercial areas. Complex supports integration with external third-party identification systems and registration of the vehicle's entry into the territory, including photographing of vehicle registration plate.
Various payment methods are supported. Phone number, paper ticket with QR code, dispensed via ticket machine, RFID card can be used as identifier.
Project of parking kiosks was implemented in cooperation with SONET Distribution and IP COM Systems.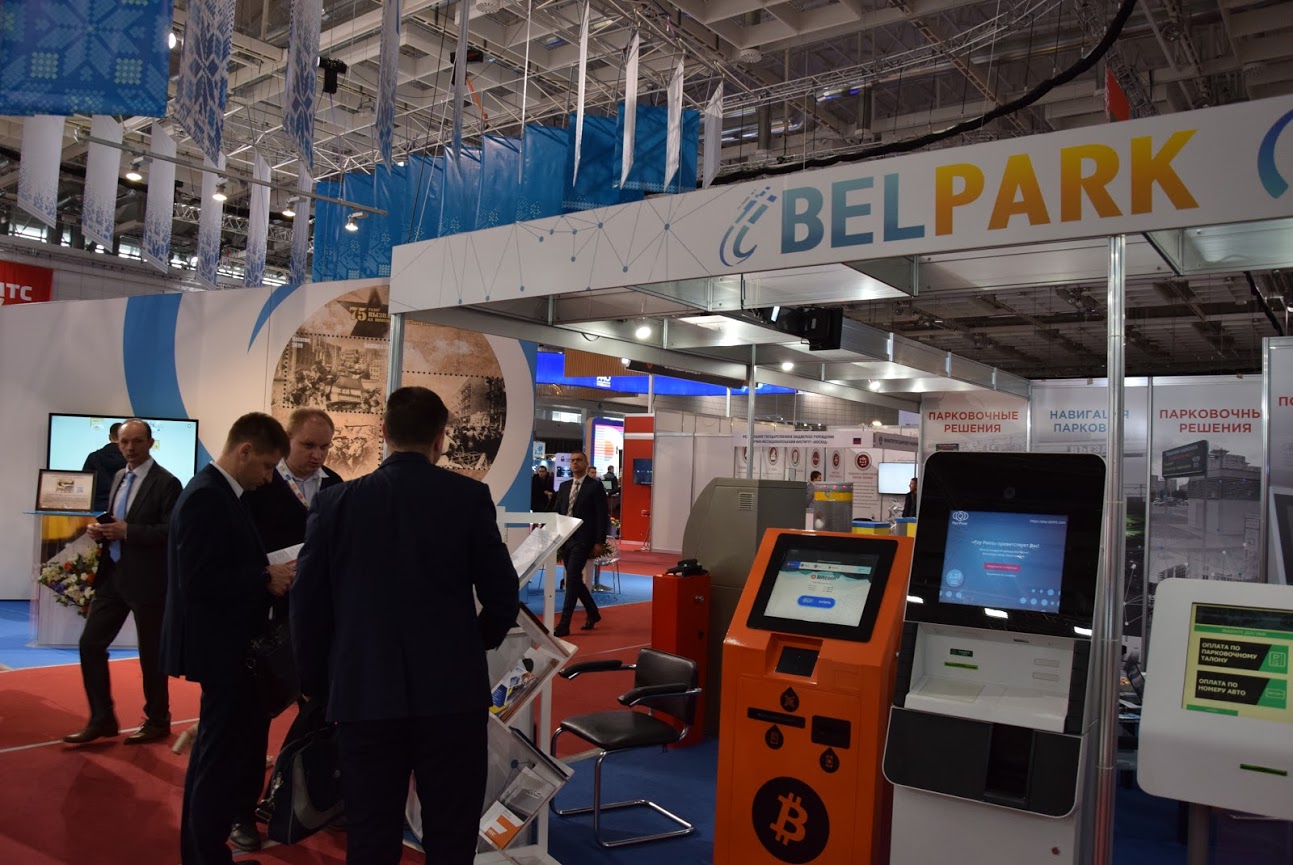 Software for electronic cashiers of Soft-logic company was presented at kiosk for beauty field. Solution is popular among Russian business owners in various segments, offering selection and payment for goods and services for beauty salon, hairdresser or barbershop. There are number of interesting features and capabilities.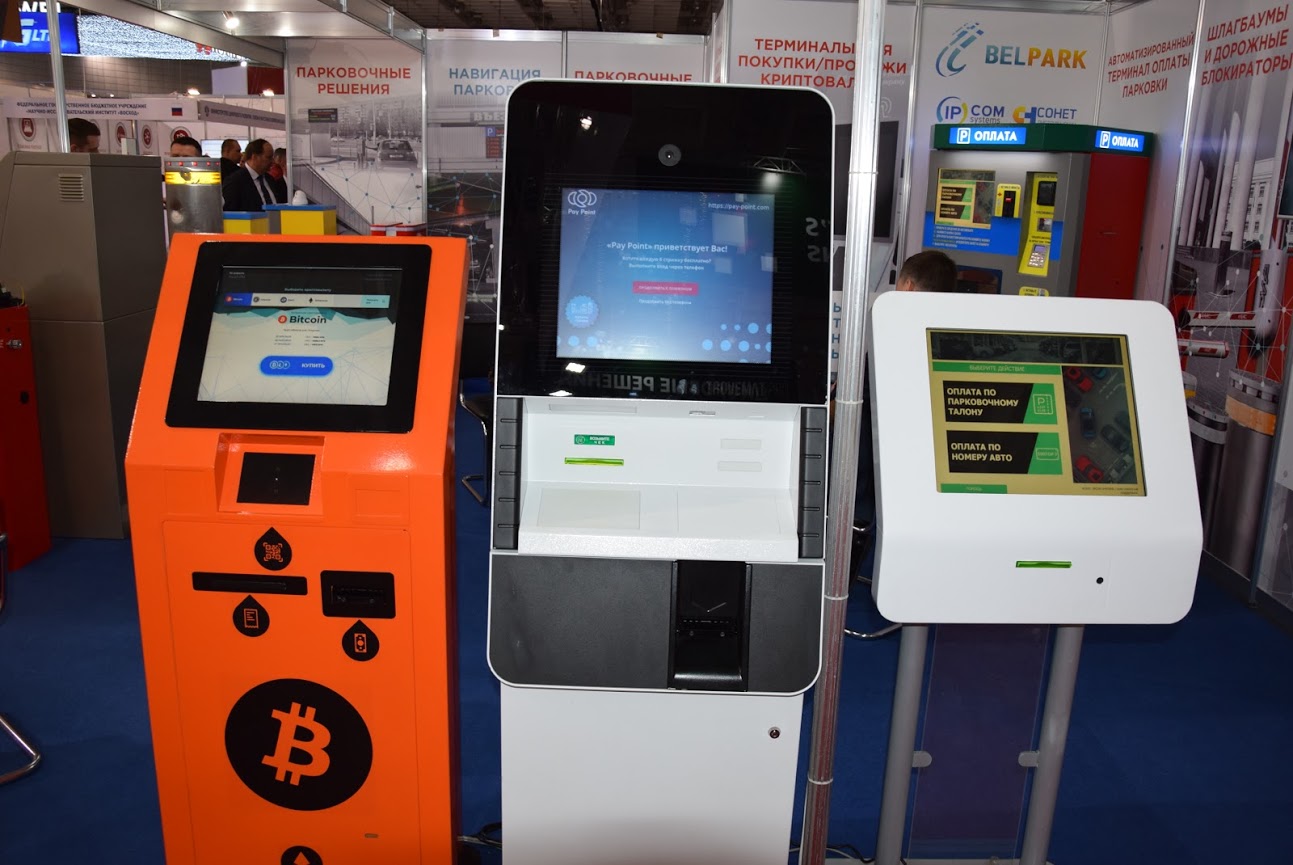 Also was demonstrated software for crypto ATMs. Since March 28, 2017, Belarus officially was included into the list of countries that partially or fully legalized cryptocurrencies, so kiosks for buying and selling cryptocurrencies have consistently aroused interest among the participants of the Belarusian IT market. Traditionally were demonstrated the processes of buying, selling and pawn of various cryptocurrencies, as well as the identification possibilities for compliance with legal requirements during cryptocurrencies turnover.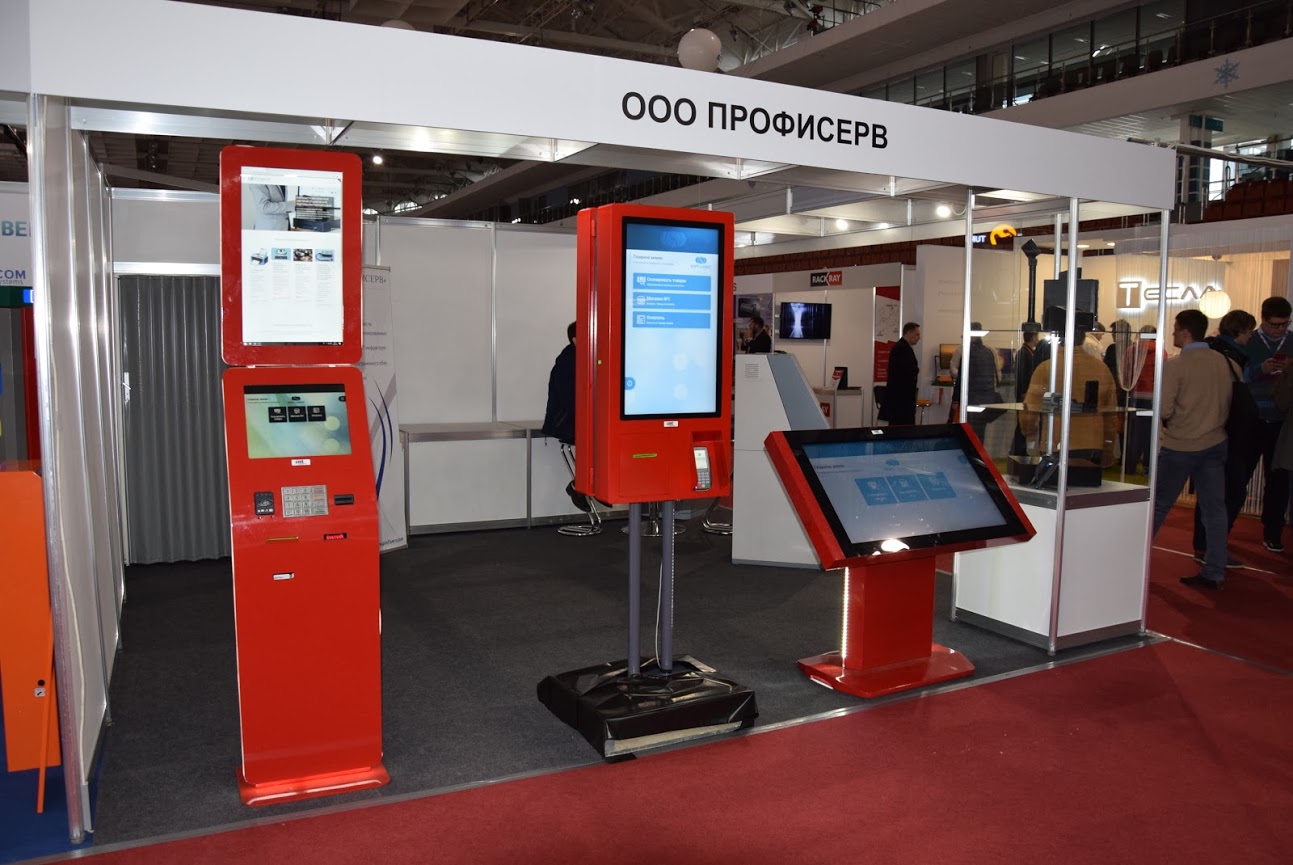 One of the latest software developments of Soft-logic company also presented at event - self-service kiosk for retail, which at the same time can act as point of receiving and paying for orders at online stores.
Software allows to combine all possibilities of offline trading and e-commerce at single window - display product showcase or online store website in the interface. Large retail network or small commercial business can use kiosk to implement Scan&Pay, Self-checkout, Self-scanning systems when kiosk have barcode scanner or webcam. It supports viewing, editing and payment by card or in cash through kiosk of previously formed orders on the retailer's website for further pick up of goods at store.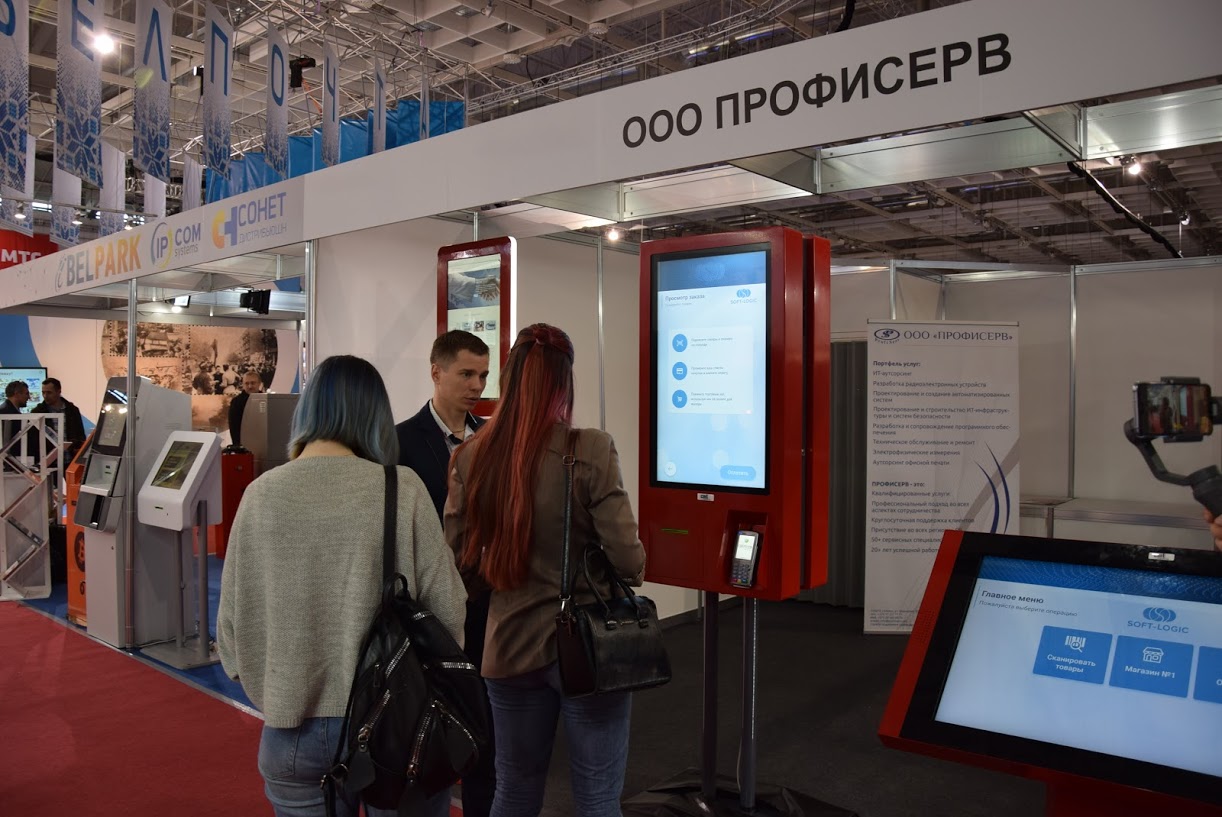 Kiosk is used by online stores to organize physical point of making order on the website, for example, at shopping mall, at pick up point or in any other convenient place. Now 1C:Bitrix online stores are supported, modules for other popular CMS systems are being developed. Integration opportunities with third-party systems are unlimited.
All software solutions presented at exhibition are supplied under license for large customers or in cloud-based format by subscription for small and medium businesses, startups and pilot projects.
«SONET Distribution is developer and supplier of self-service systems, payment kiosks and banking ATMs, crypto ATMs, self-service cash desks, electronic cashiers and check-in-kiosks. Due to the partner support of Soft-logic company and its multifunctional, adaptive software, we implement complete hardware-software solutions based on self-service kiosks for wide variety of activity fields», - said Viktor Vasilevsky, Head of SONET Distribution.