International exhibition of vending technologies, self-service systems and automated service VendExpo took place on 25-27 March in Moscow. This is the largest industry event for Russia and the CIS countries. It brings together leading Russian and foreign companies that demonstrate software and wide range of equipment and components for self-service and payment kiosks, vending machines and automated service.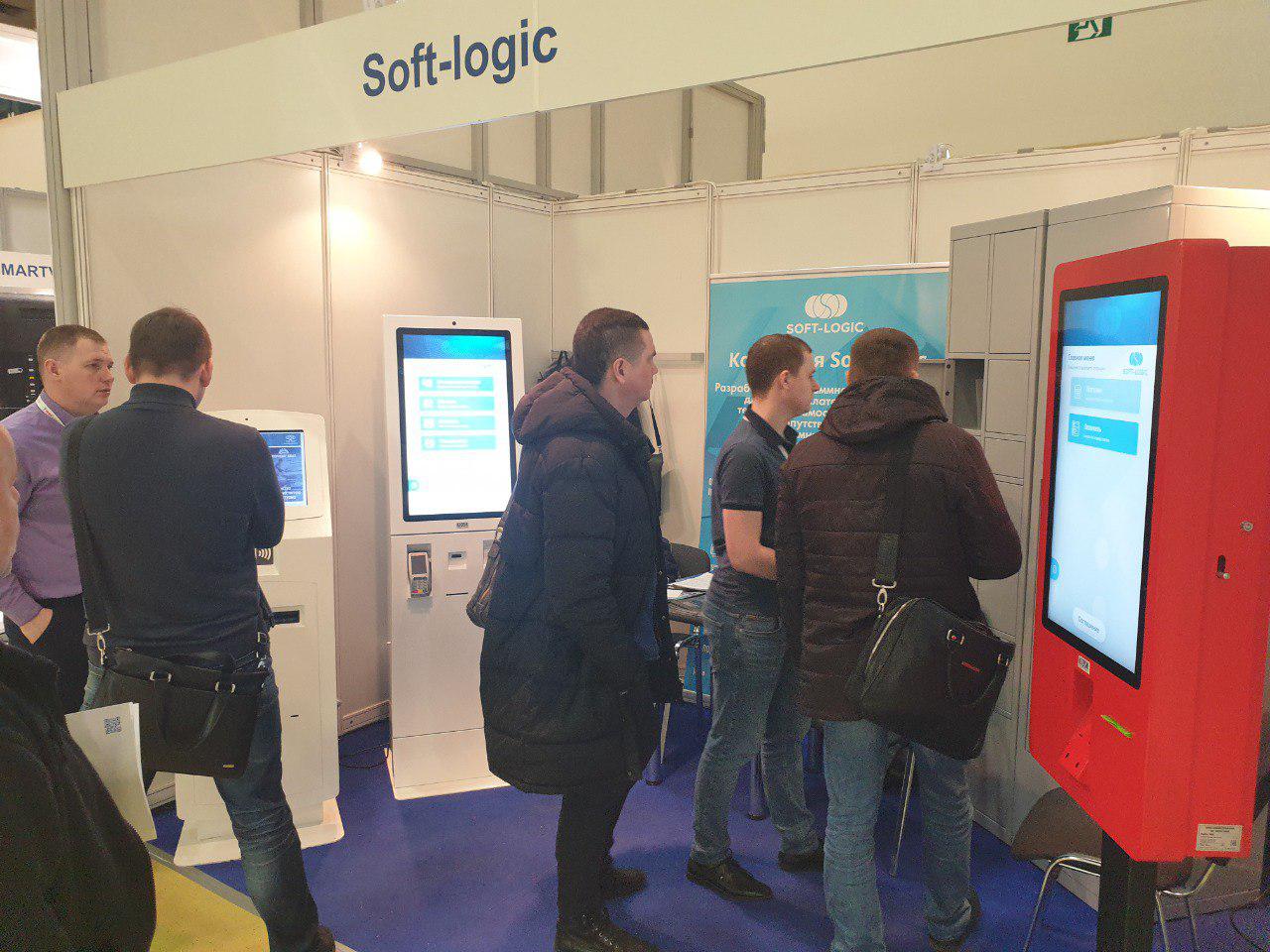 At stand of Soft-logic company was three self-service kiosks of various screen formats at once, with different set of equipment, type of payment acceptance, software options and also full-fledged parcel locker.
Software presented at exhibition was divided into specialized areas and is used for automation of:
Purchase and extension of club membership cards, purchase of one-time services, subscriptions, choice of single, group trainings, time, coach.
Payment for services and purchase of goods, payment cart, promo campaigns and loyalty programs, "smart" calculation of periodic free services, discount coupons with activation on time/from certain amount.
Separation of services into types and subtypes, linking the cost to the car type.
Sale of entrance tickets and rental of sports equipment with taking into account age, payment for additional services.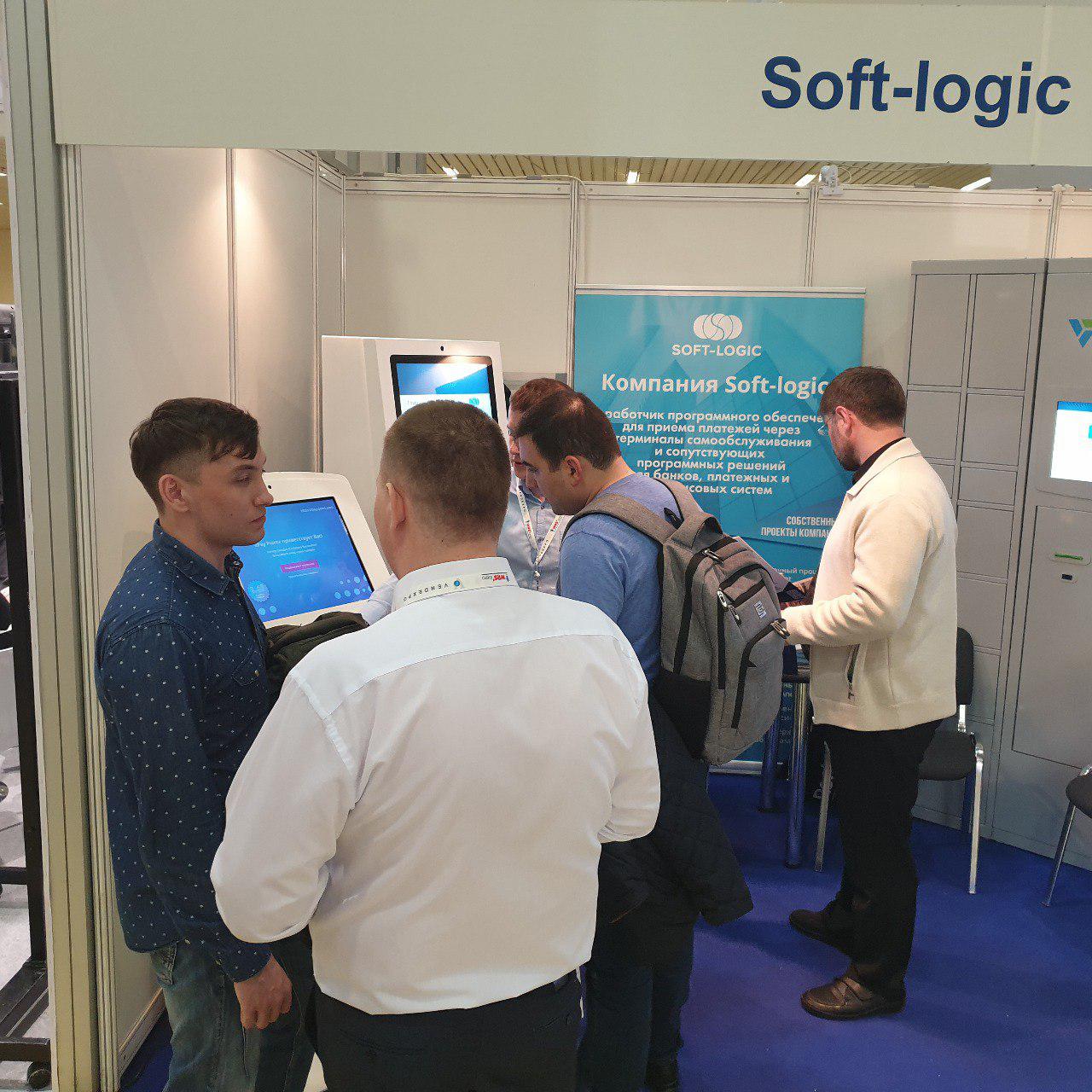 Self-service kiosk allows client authorization by ID (phone number, unique key), RFID card, bracelet or purchase goods and services without authorization. Includes accept of cash, payment by bank cards, dispense of change, transfer change to personal account for further using as payment for services. Additionally use monitoring of working time for specialist/employee/consultant. Use multifunctional advertising module - banners, videos, interactive animation, with monitoring of displays frequency and user interaction. All this features allows to use self-service kiosk as full-fledged interactive advertising panel.
Kiosk can be combined with vending machine for the sale of coffee, snacks. Especially for fitness clubs can be implemented option of automated fitness bar, offering its clients protein shakes.
Software for parcel lockers combines flexible payment options, various courier operation scenarios - placement of parcels, removal of unclaimed parcels, maintenance of cells. Provides information about orders, it's composition and price of commodities.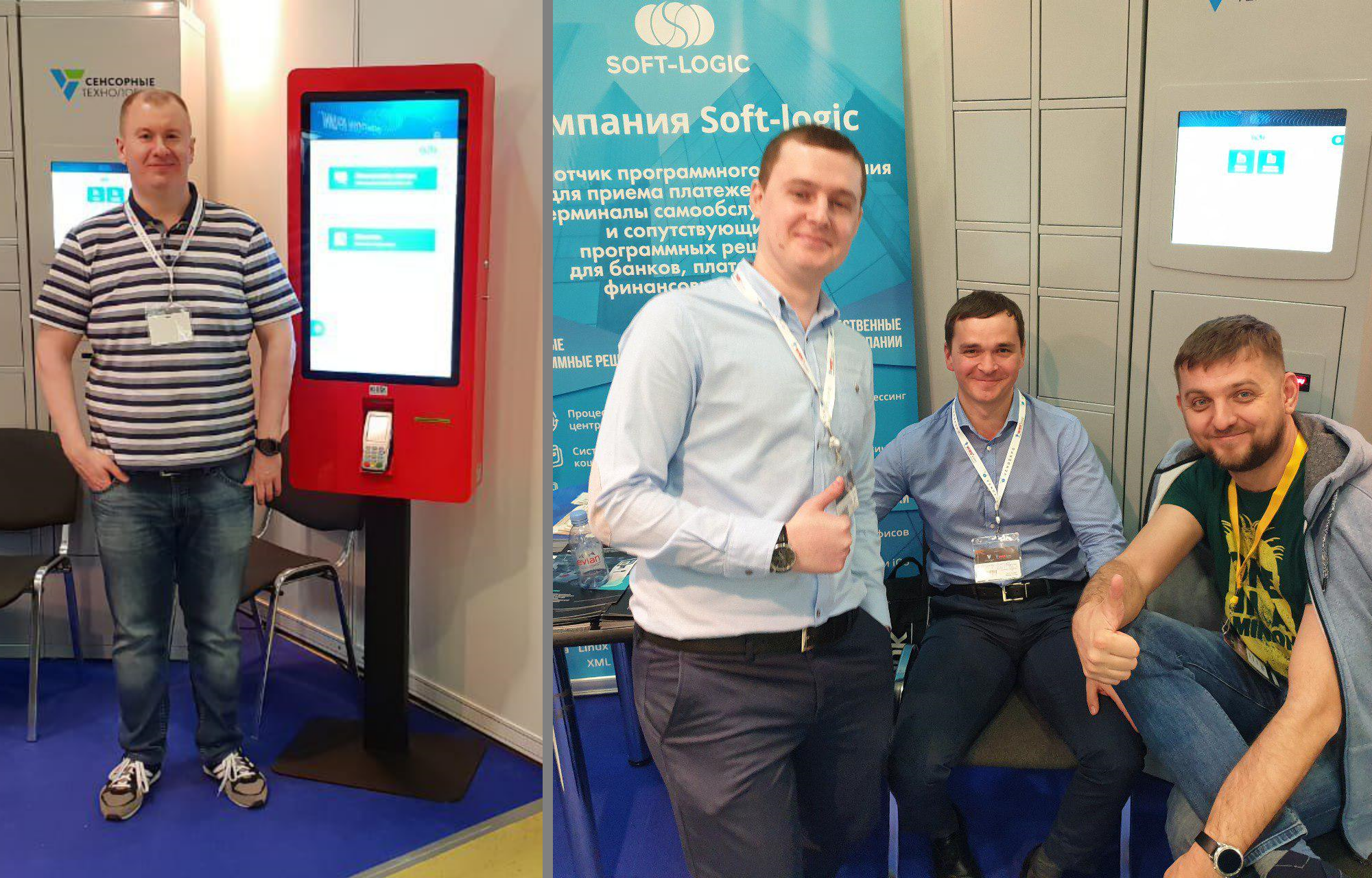 Wide range of software types and device options aroused much interest to Soft-logic solutions from visitors. Flexibility, configuration possibilities and adaptation of scenarios for various business tasks allowed to surprise potential customers and stand out among other exhibitors.