Soft-logic company specialists informed of the widest possible of use Pay-logic software in the vending area. Solutions are used in vending machines and such areas as:

Food vending machines:
Coffee machines
Snack machines
Carbonated drinks and different water vending machines
Milk vending machines
Pizza vending machines
Non-food vending machines:
Parcel lockers
Ticket machines, machines for selling barcodes, smart cards
Newspaper vending machines
Photo vending machines and instamats
Contact lenses vending machines
Business card vending machines, machines dispenses access passes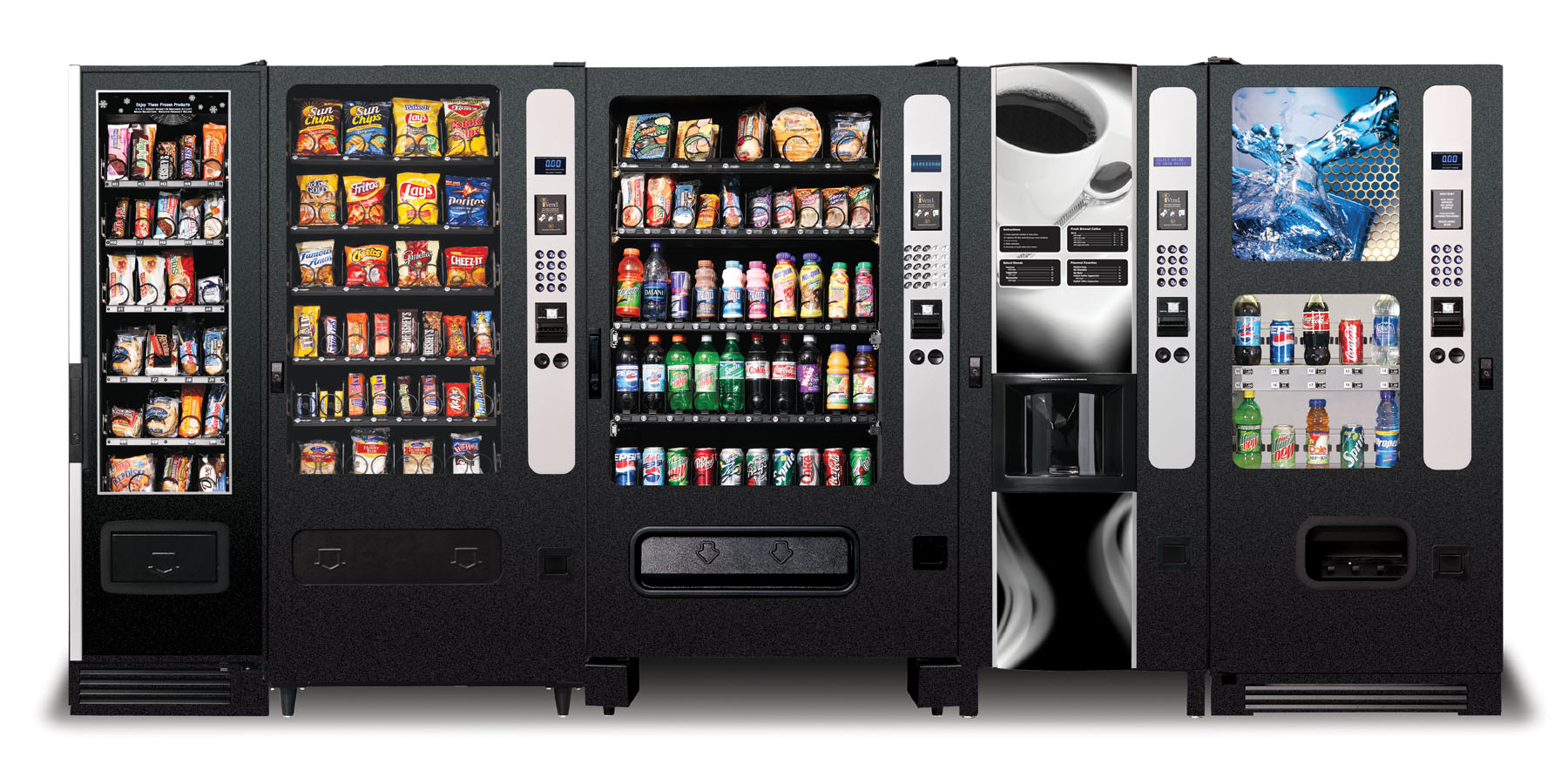 Features of our software, based on the use of unique complex scenarios and cumulative interaction of components to ensure quality and multifunctional service allow to use any equipment, and merge any functional devices at a customer's request.
Software and hardware system of vending machine integrates with Pay-logic software, allowing the expansion of functionality and offers not only a combination of vending services, but also additional services to receive payments. Pay-logic software allows online monitoring of the availability of all ingredients of the goods or services and the status of the machine equipment, which is a very important condition for the creation and expansion of the vending machine network.
Interface of vending machine can offer services to receive payments in favor of the mobile operators, public services, internet, housing services, banking services and etc. It is possible to get certain goods or services from the vending machine when making a payment in favor of a particular vendors, timely payment of taxes, fines or bills.
Provides flexible functionality issuance of change. Change from the purchase may be issued through cash dispenser or deposit amount of change on any other service, offered by the terminal, issue change card or transfer change on personal account.
Combination of various functional in the vending field allows to increase the number of services at device, increase competitive advantage, implement marketing schemes to attract customers, apply modern multifunctional interface, use flexible and easy solution for change.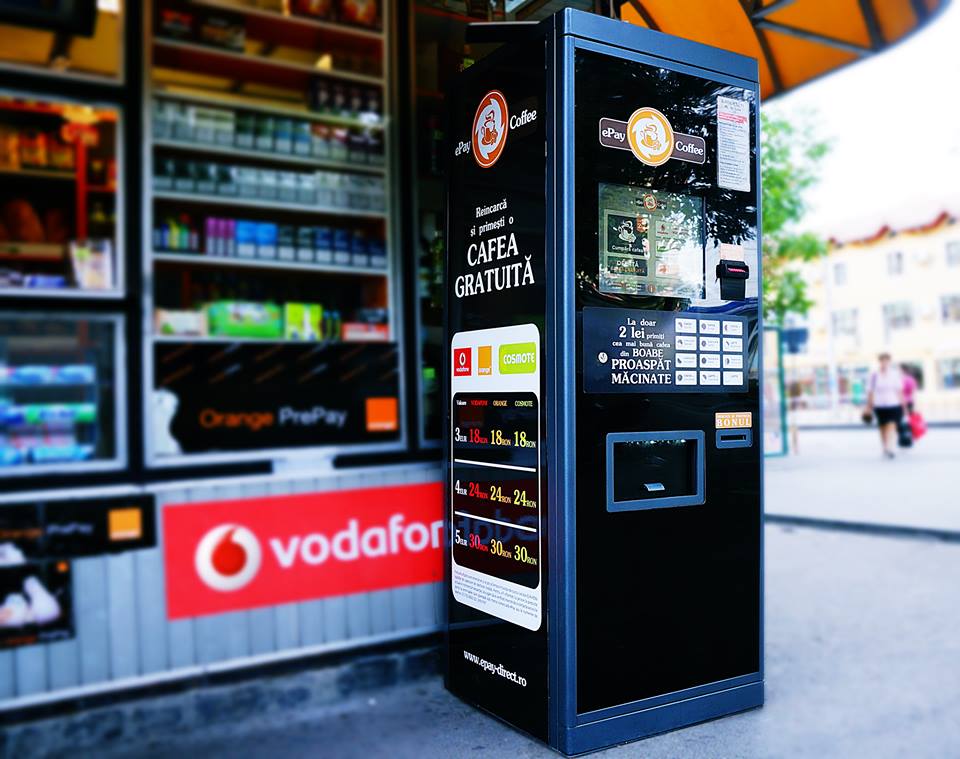 One of the interesting examples is the implementation of the Pay-logic processing center within the project of coffee vending machines with payment terminal function on the territory of Romania. Interface of vending machine also offers services to receive payments in favor of mobile operators, make payments for utility bills and Internet. When paying for mobile services, customer gets a free drink from vending machine, depending of customer choice. Change may be dispensed immediately or transferred to any service. Possible use functional of encourage by getting free product or a coupon codes for the timely payment, for instance, utility bills.
Soft-logic company specialists regularly adapt own software to to expand variety of using peripheral devices – dispensers, coin acceptors, barcode scanners, change dispensers.
Apply the latest technologies for the miniaturization of electronic devices and installation of microcomputers, one of them – Raspberry Pi 3, currently used in the terminal software of Soft-logic company and its a solution that can be an excellent alternative of electronic components for various vending machines that do not have the monitoring service or have very scarce resources.
Our solutions are actively used in the vending sector, provide a solution of non-standard tasks for leading vending business networks. Pay-logic software is secure, high-quality and adaptive solution for vending machines and self-service, allows to expand boundaries of business and open up new market opportunities.