Soft-logic company provides complete solutions for the automation of medical centers based on self-service kiosks. Our own software allows to use the full potential of widescreen kiosks for the customer, to provide a quality experience in the selection and payment of services for visitors.
An example is the implementation of self-service kiosks based on our software in the Ilyinsky hospital – new largest medical complex with an area of 14 thousand square meters, including modern clinic and hospital. At start 190 medical staff were working in the hospital, by the beginning of 2020 it is planned to attract 80 more specialists. The complex is equipped to cater up to 900 visitors per day and up to 6000 inpatients per year.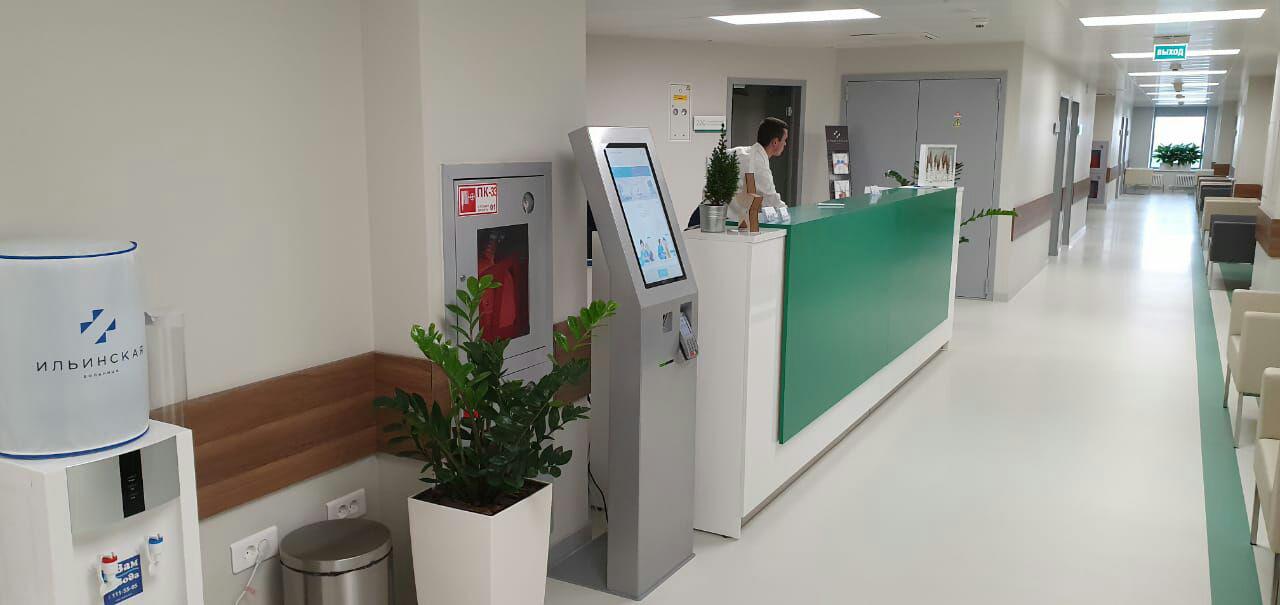 The large area and multi-level structure of medical center can inevitably lead to the accumulation of large amount of people at reception desks. Effective placement of kiosks allows to completely reallocate and share the visitors flow. Now making appointment and payment for services are offered in the most convenient locations, which significantly reduces queues, stress levels and increases the overall level of customer focus. The compactness and mobility of the devices simplifies their further relocation in the complex if necessary.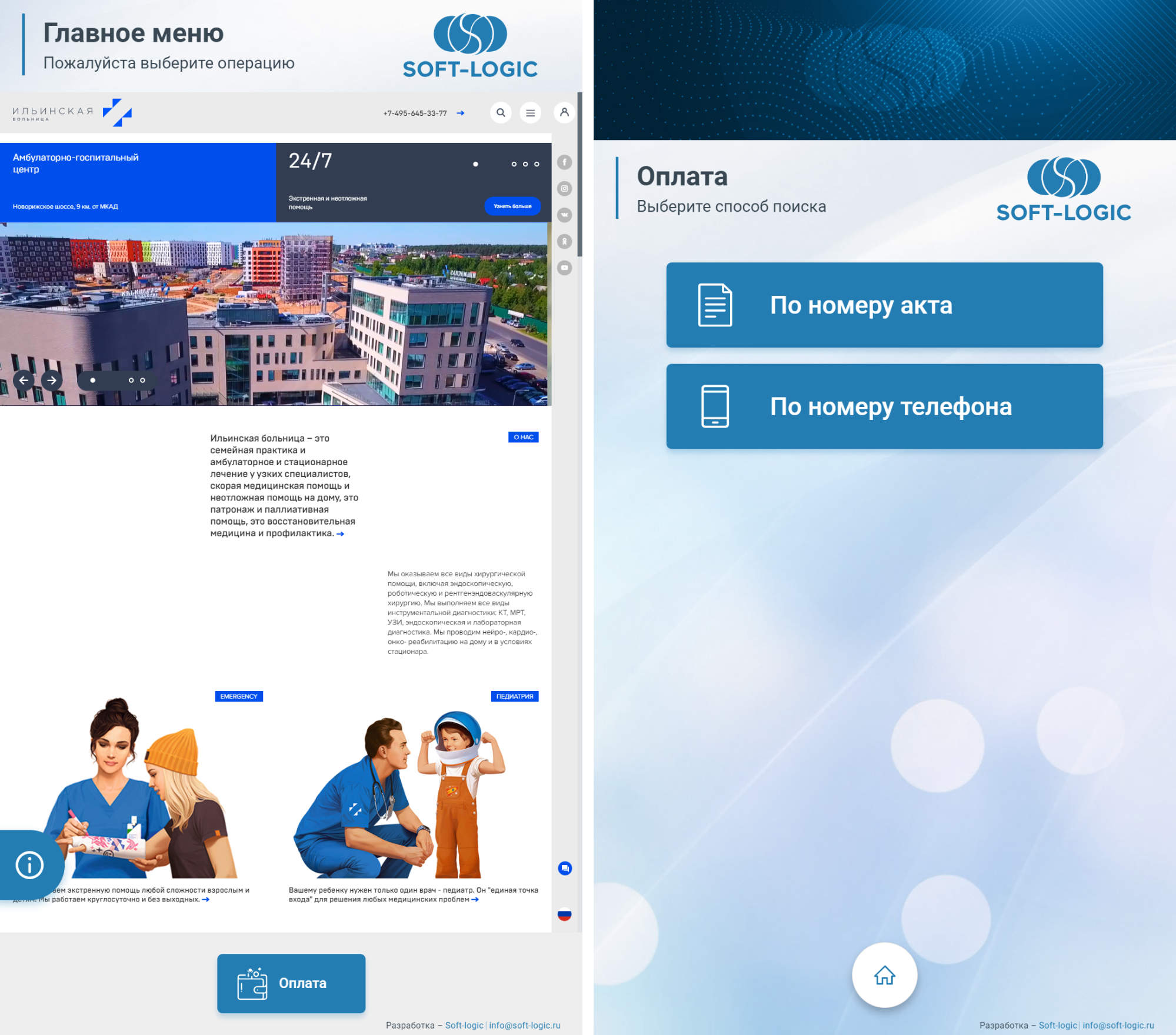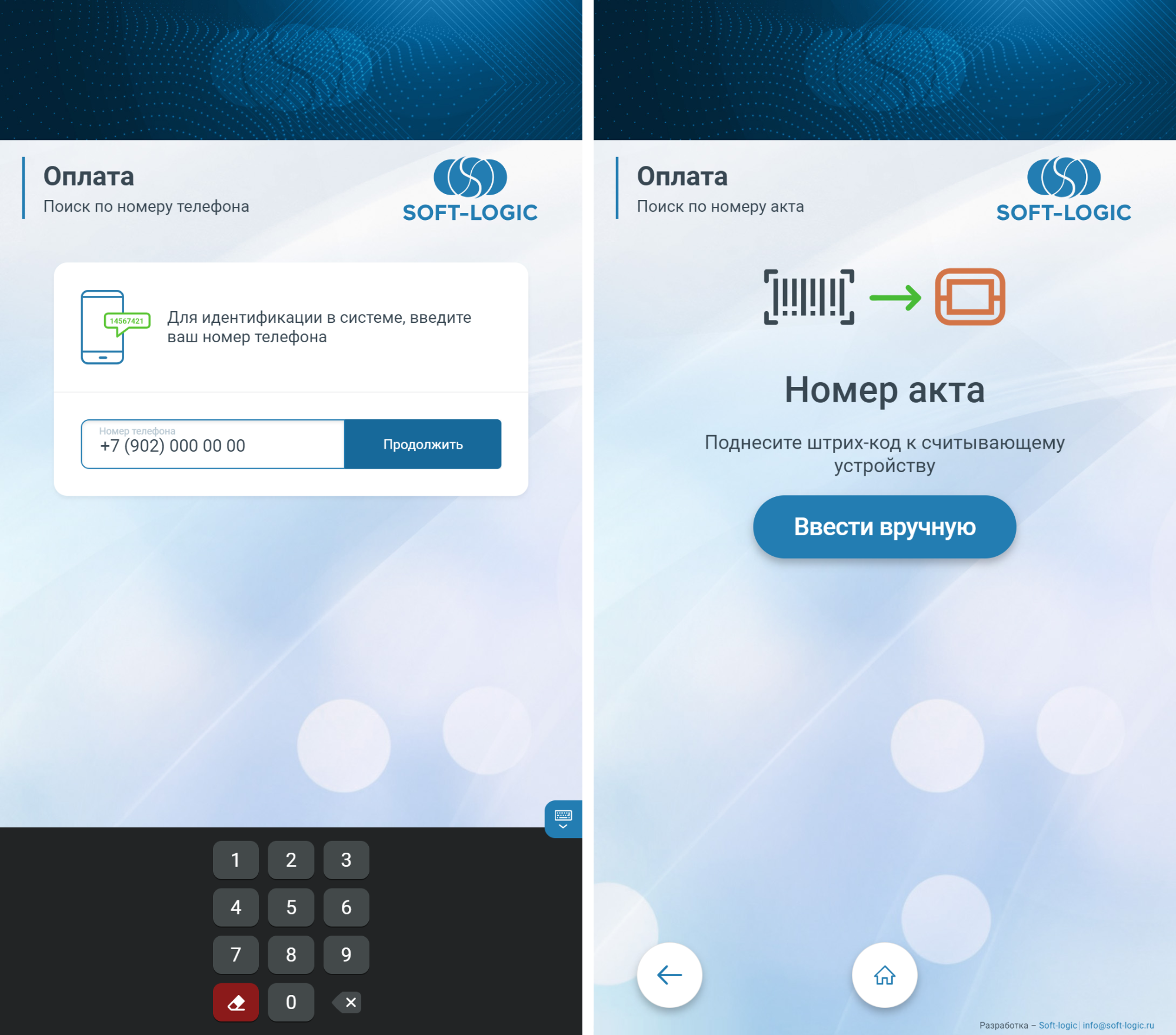 Self-service kiosks allow to significantly save costs on administrative staff, help visitors to solve a large number of operational issues by themselves. Device simultaneously acts as medical interactive kiosk — hospital website is fully accessible in the interface.
The kiosk provides viewing full information (price, time, description) and payment for any medical services prescribed by doctors. Client only need to enter his phone number for authorization in the system and pay for the procedure. Input automation is supported – bringing receipt barcode to automatically scan the list of procedures and making payment.
Some kiosks of the medical complex are equipped with recycling modules for working with cash, some accept bank cards only. This combination of devices allows to completely change the reception of all cash and cashless payments to self-service devices and exclude staff from the cash register. It is also possible to refill the balance of the client's account (deposit) through kiosks for the convenience of regular customers.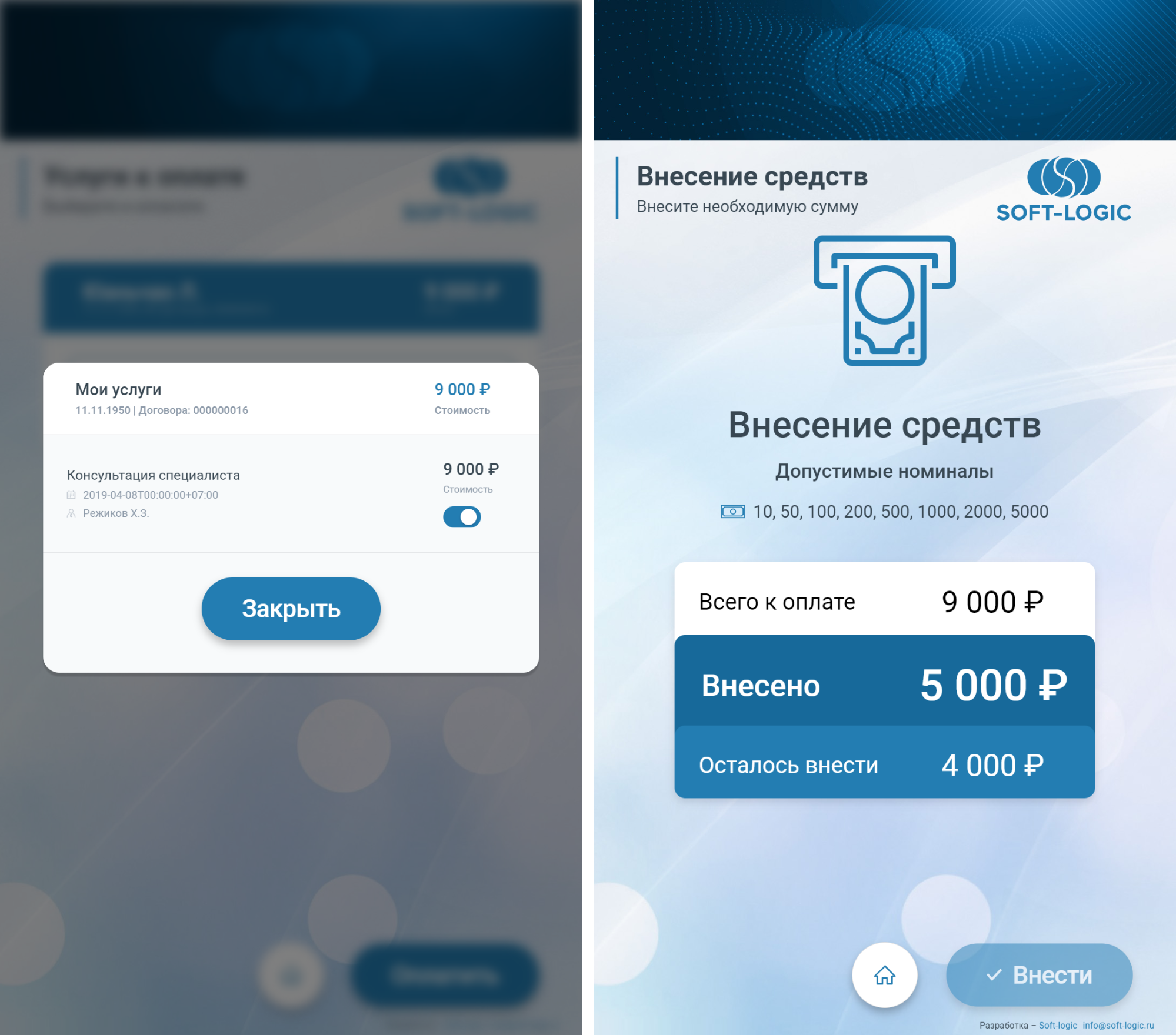 The software solution integrates with medical information systems, providing comprehensive automation of medical centers of all sizes and classes – hospitals, clinics, dispensaries, dental clinics, laboratories.
Medical automation using self-service kiosks based on Pay-logic software allows to effectively solve key tasks to reduce the administrative business processes cost of a medical institution. At the same time solution provides modern sale channel for services and payment methods. It is possible to integrate wide variety of marketing functions – discount coupons, one-time and periodic free visits, discounts from a certain payment amount, etc.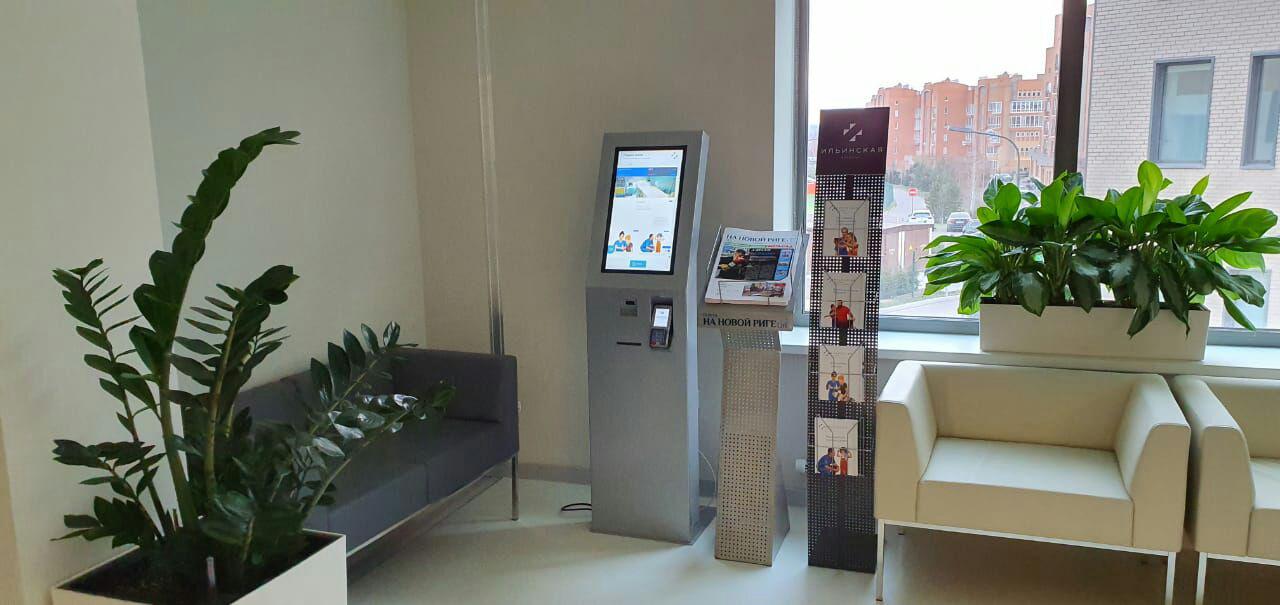 All medical center kiosks are connected to a single back office, which is used to monitor technical and financial information, remote control of the device network. All payments are accepted in accordance with 54-Federal law. The kiosks functionality can be freely developed and improved in accordance with the requirements of a medical institution. The software is provided under license or in cloud format by subscription.
Soft-logic specialists use all the capabilities of web technologies to create high-quality interfaces, open existing clinics websites at various models of the kiosks and create information-payment and interactive digital panels. We are ready to offer all our technological capabilities and experience for standard and custom automation projects in the field of medicine.