Our updated software for widescreen kiosks with modern web interfaces now allows kiosk owners to use any widgets on the device's screen. We have completed a software improvement, which makes it possible to place any content, including HTML, CSS, JavaScript, in specially dedicated places in the interface.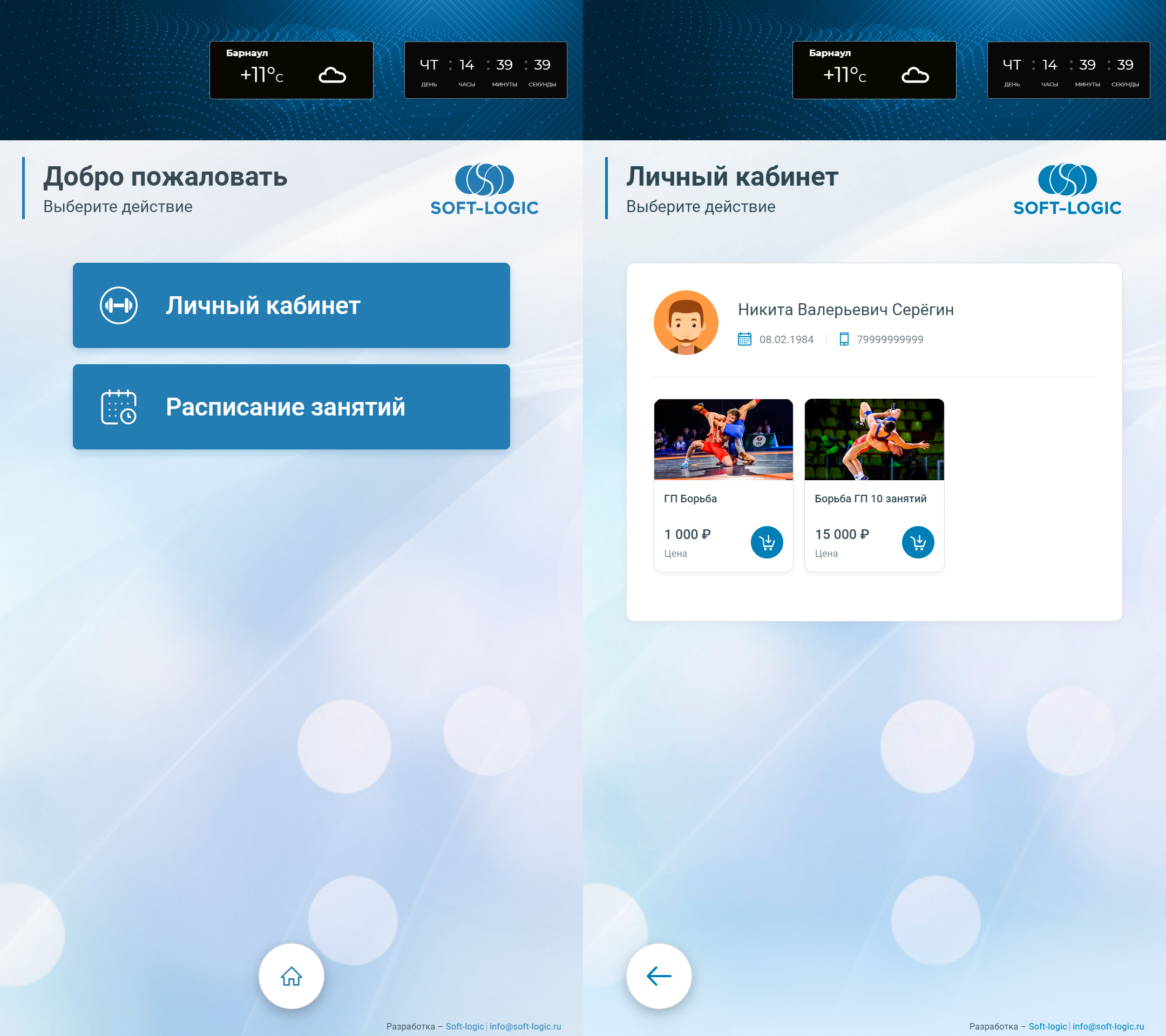 Customers can independently create any content based on web technologies and implement any logic on their side, using their own HTML/CSS/JavaScript specialists.
Widgets and any other custom content are downloaded through the back office, then remotely transferred to the kiosk, if necessary they can be updated constantly.
We basically created areas in the header and across the screen. We can easily create any other content placement sites at request.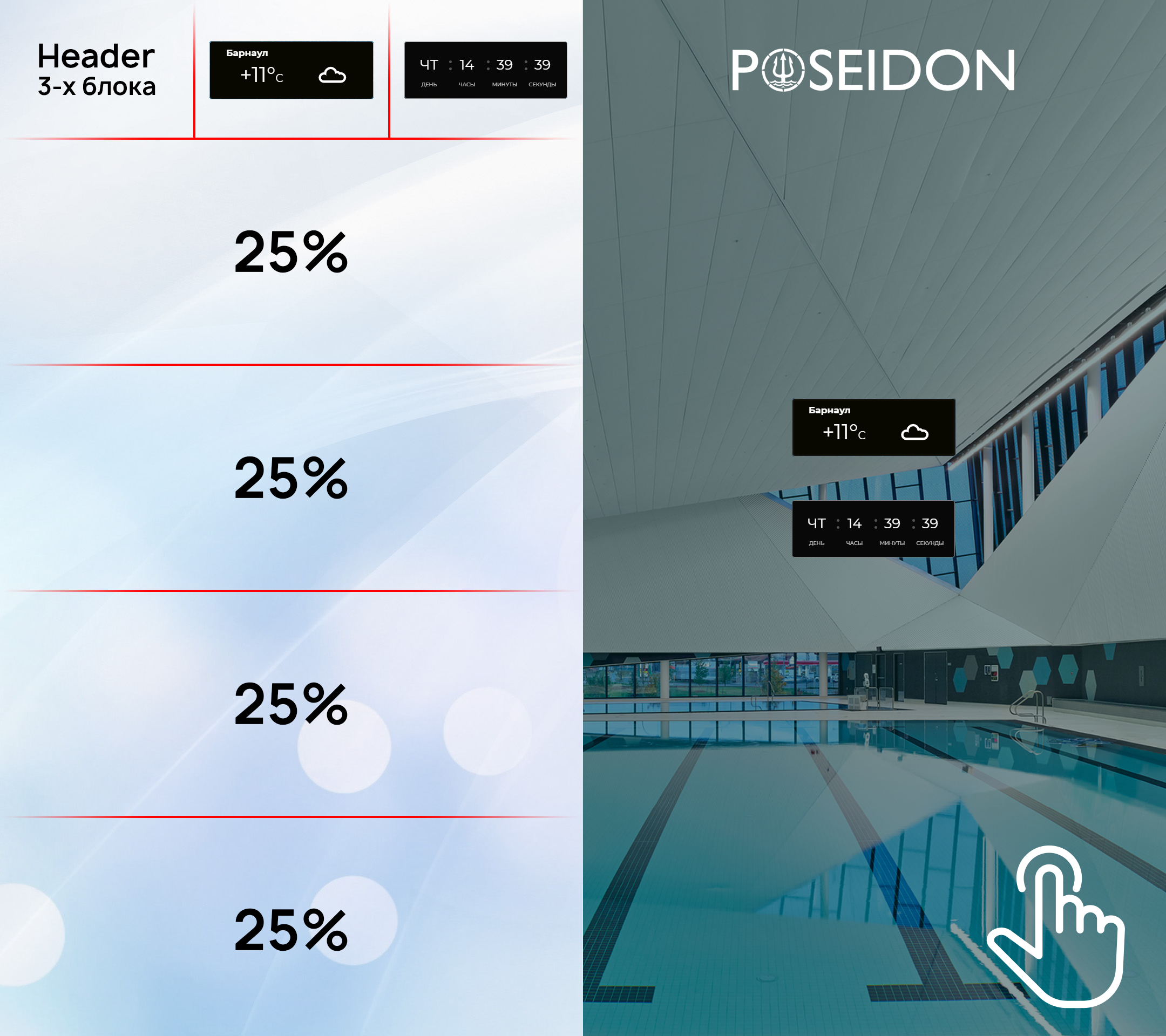 In that placements customers can display any information, such as weather forecasts, time, news feed, exchange rates. Depending on the business area of the kiosk – traffic information, the number of visitors at the fitness club at the real time, upcoming events, etc.
Already today, customers have independently implemented a clock widget and weather forecast. Based on users reviews, we removed the "tap to start" icon on the welcome screen. If necessary, it can be easily returned by customers without our participation using marked-up areas for advertising slots.
Our main priority is to provide not only the highest quality and most technologically advanced, but also flexible software. Where flexibility mean the maximum possibilities for adapting and changing the solution, including by the customer himself without our participation.