Implemented new functionality for widescreen self-service kiosks in fitness clubs.
Now the visitor has access to all the possibilities of managing relatives in his personal account. The kiosk allows to add an unlimited number of people – family members, friends and manage their training packages, membership cards, pay for trainings, refill personal accounts, etc.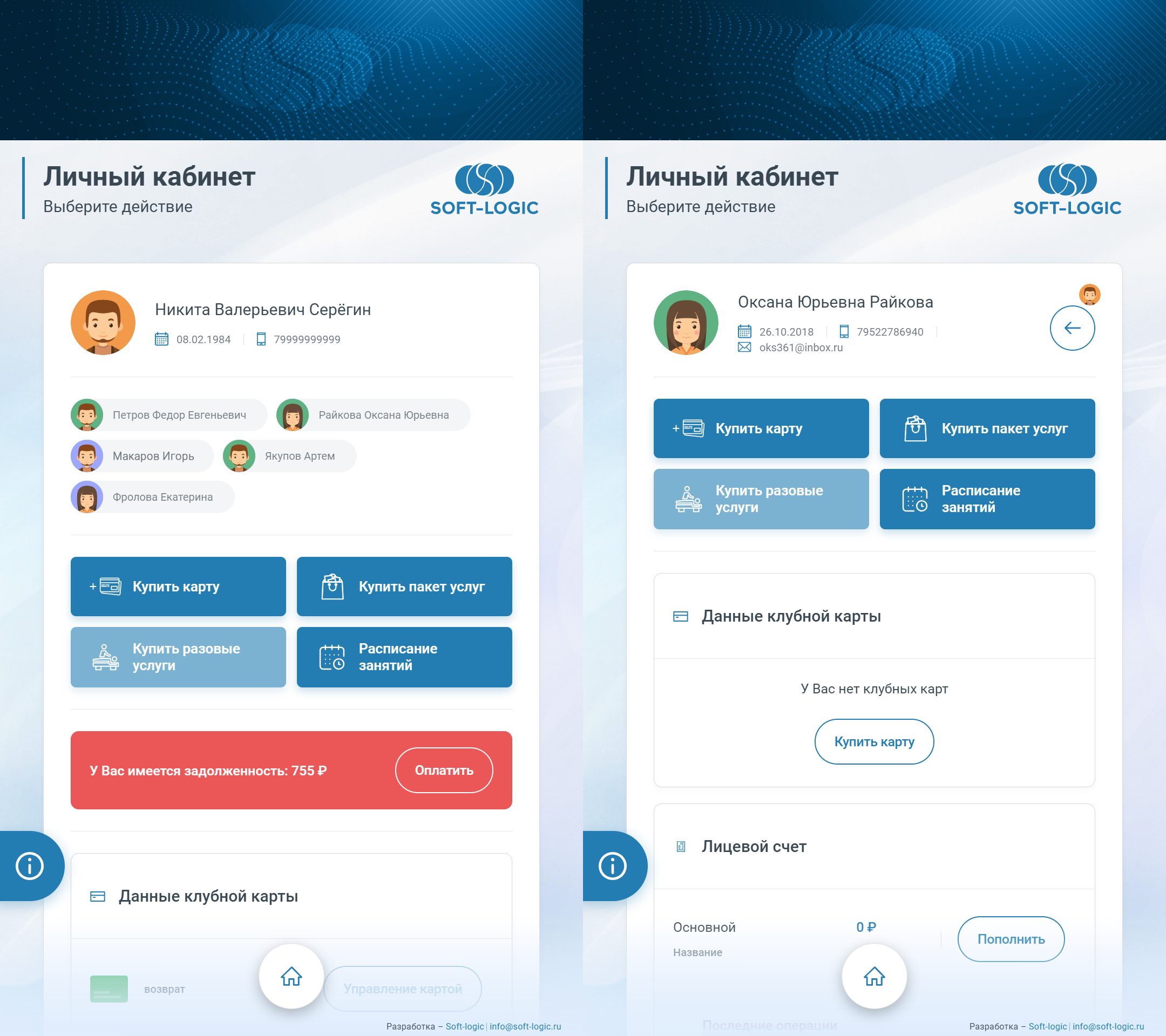 In addition to family use, the functionality can be useful for collective training sessions linked to one account, for example, colleagues of one company can use convenient refill and settlements for all at once.
Also added avatars divided by gender in the user interface.
Our specialists continue to improve the new web interface, all updates are available for use in fitness clubs kiosks. We are also ready to expand the functionality and add individual features for specific customers upon request.