Soft-logic company provides the implementation of our own software for self-service kiosks at sport club automation project of "Martial arts academy RMK", Ekaterinburg.
The area of the center is 7200 square meters. The building occupies six floors, including martial arts sections in 12 areas, there is a modern fitness room, a sports bar. There is a "RMK Arena" on the two upper floors with 400 spectator seats, where professional tournaments and master classes with free enter or with tickets purchase are held.
A project feature is kiosk with 55 inch screen, which does not suit standard solutions. Soft-logic company specialists adapted the current software for fitness clubs - the screen was divided into several areas, the upper part – information zone – messages in the format of scrolling text with sports club offers, RMK Arena events, etc., the central part – main interface, the lower part – banners and videos.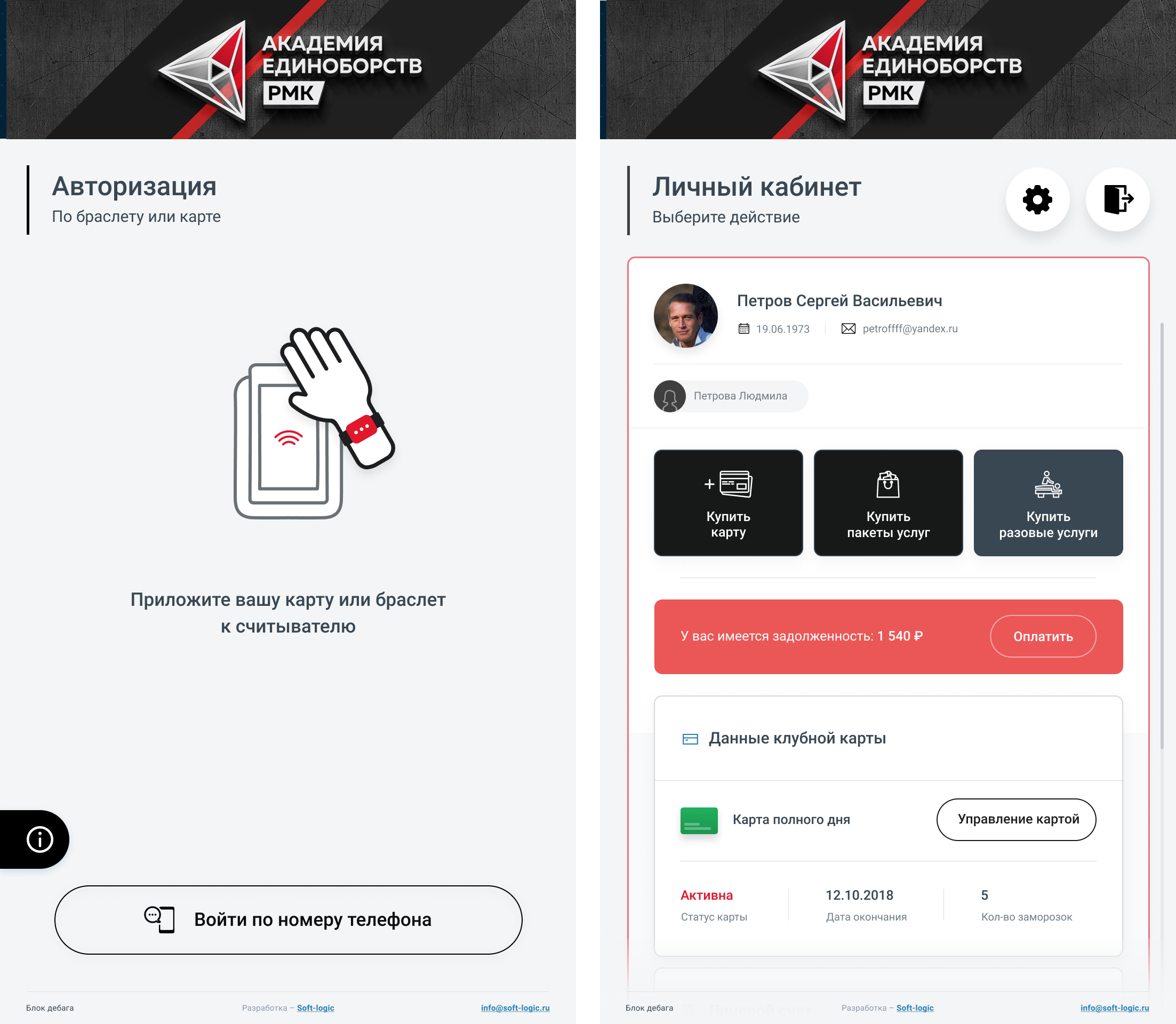 A specialized interface based on modern Soft-logic solutions with support of all the capabilities of web technologies was stylized using club corporate colors. Additionally carried out integration with the customer's accounting system.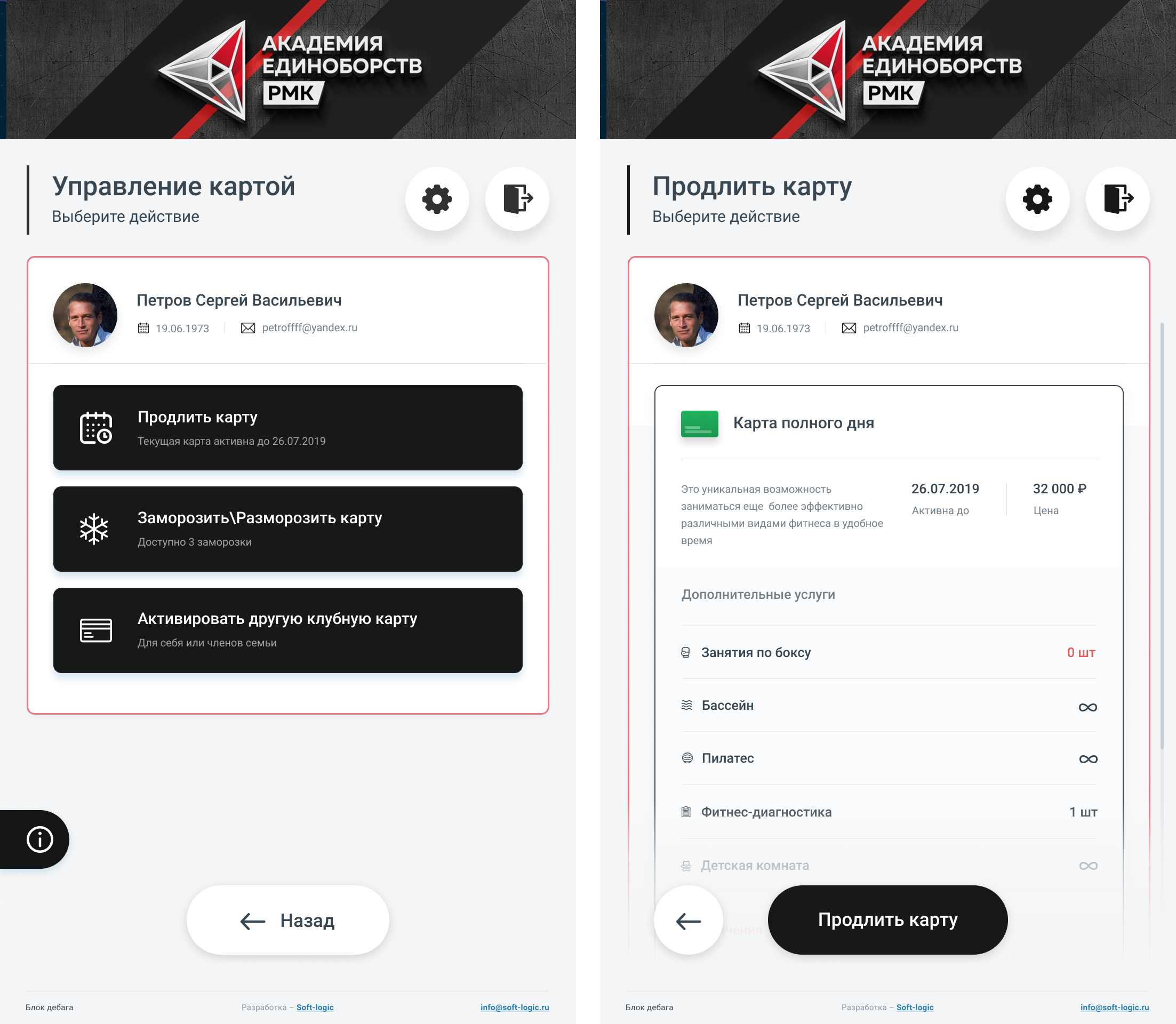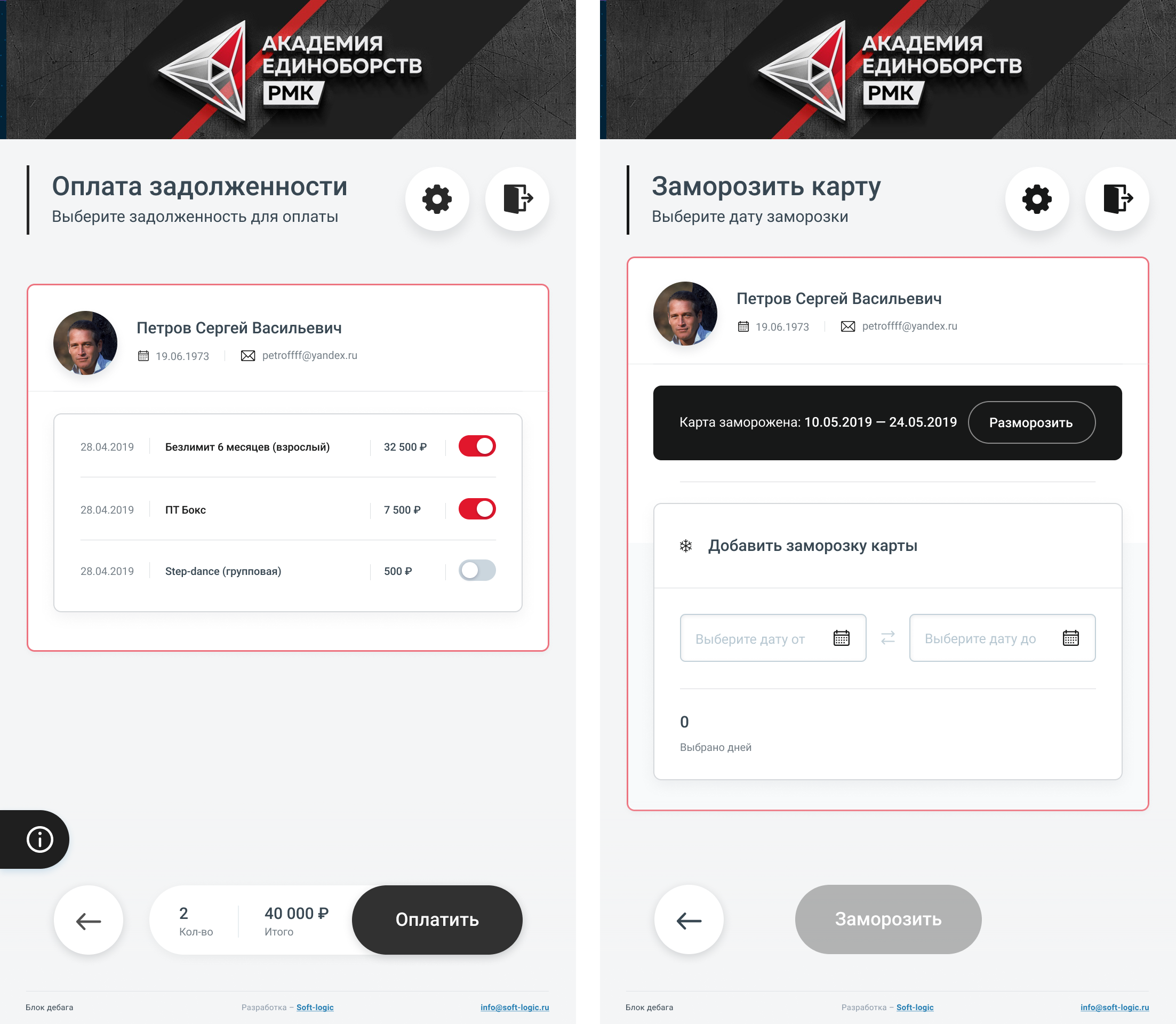 The functionality of purchasing memberships, card management of the Martial arts academy, the acquisition of one-time services, and replenishment of the client personal account has been implemented. The interface is additionally include information on training schedules and upcoming events. The POS-terminal of Ural Bank for Reconstruction and Development has been integrated.
Prospects of implementation the kiosk may include the tickets sale for any Martial arts academy events with a choice of seats or just entrance tickets. It is also possible to use kiosk as universal purchase window for the establishment's sports bar entire menu - pre-order and payment, sale automation of any goods and services through the kiosk.
Additionally, we propose to read more about the data on the comparison of personnel costs and the self-service kiosk costs, payback periods and financial implementation prospects.