Kapital Bank — the largest bank in Azerbaijan, uses card dispenser kiosks based on Pay-logic software from Soft-logic for automated issuance of bank cards. The customer is represented by a network of 153 branches in 71 settlements. The bank is one of the three leading financial institutions in the country in terms of assets.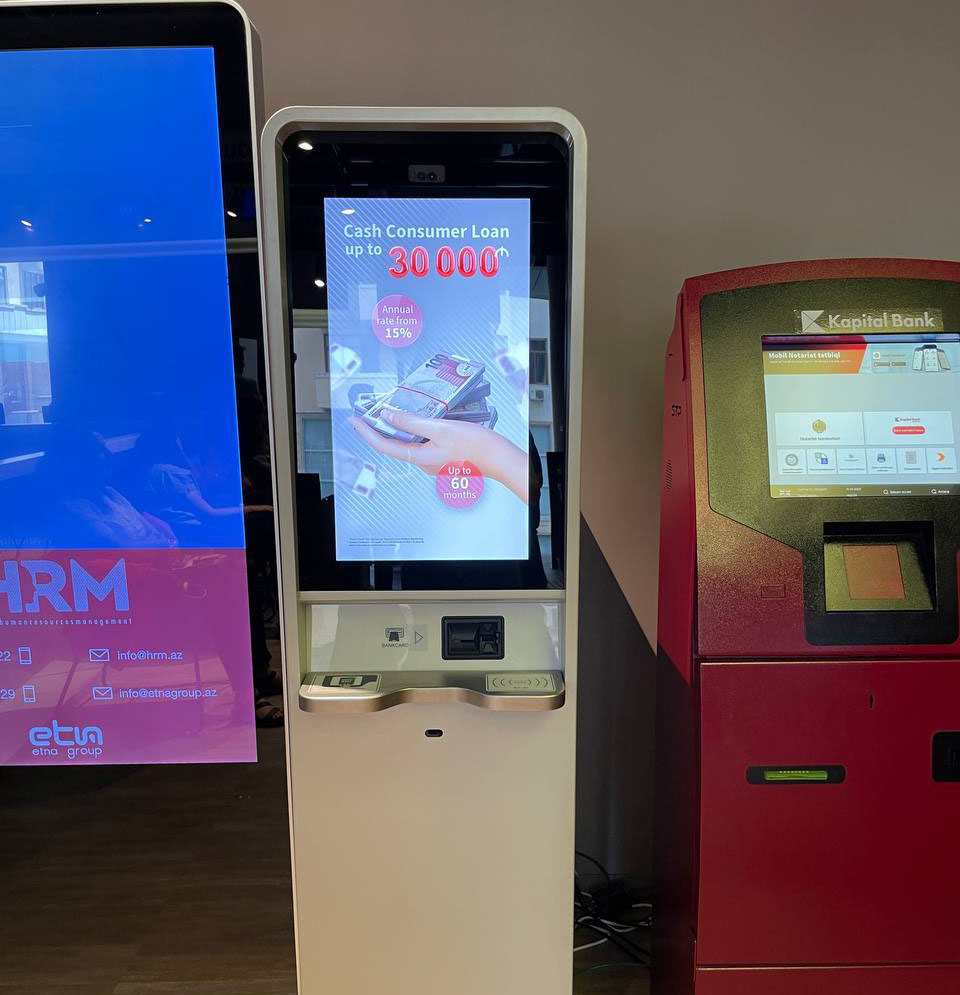 Operating script of card dispenser
To receive a bank card through a client device, primary ID data is entered, which is specified at the bank. The system collects summary information and offers identification based on "face matching" — card dispenser photographs the user's face and compares the resulting image with client's profile in the bank dossier.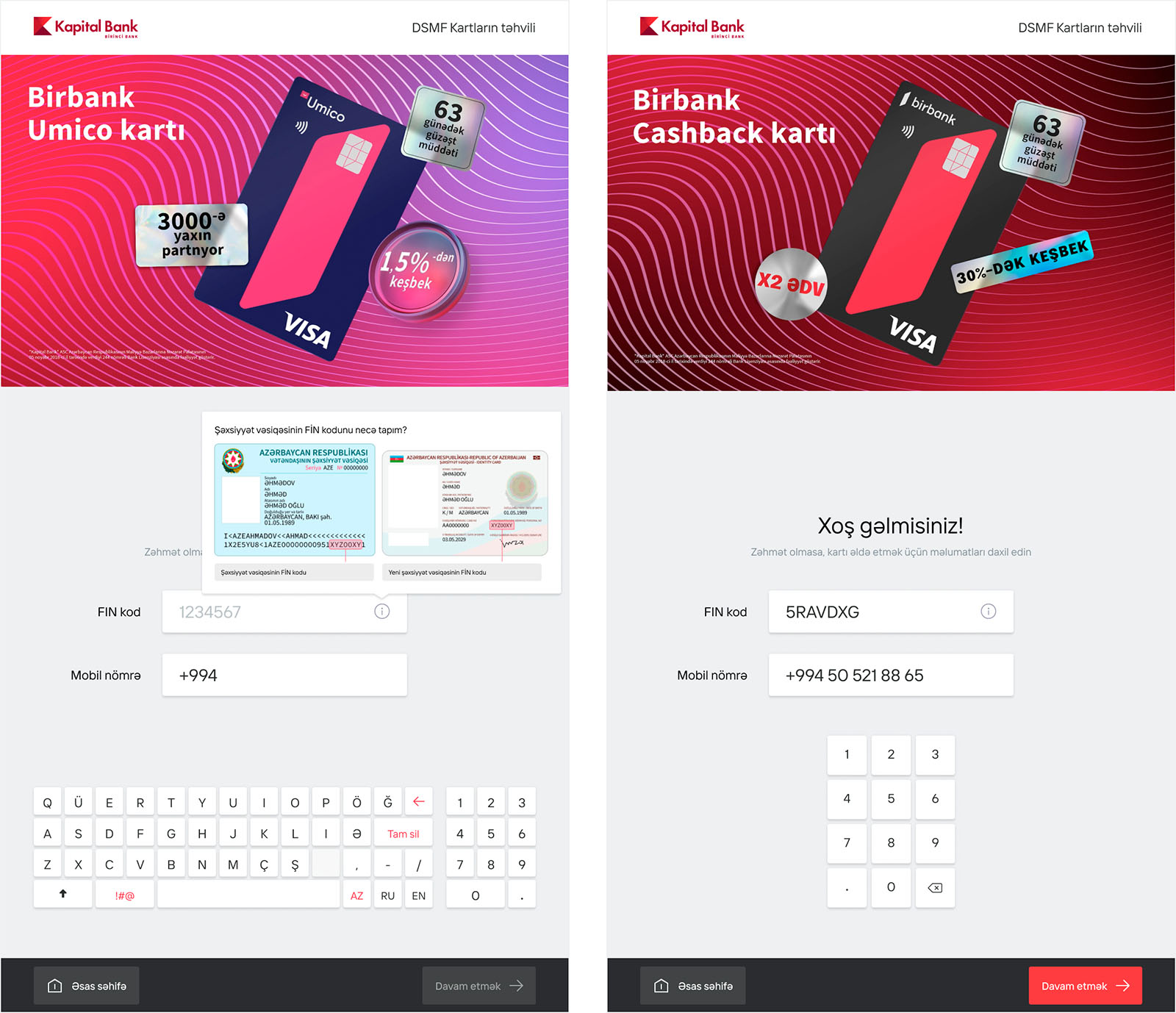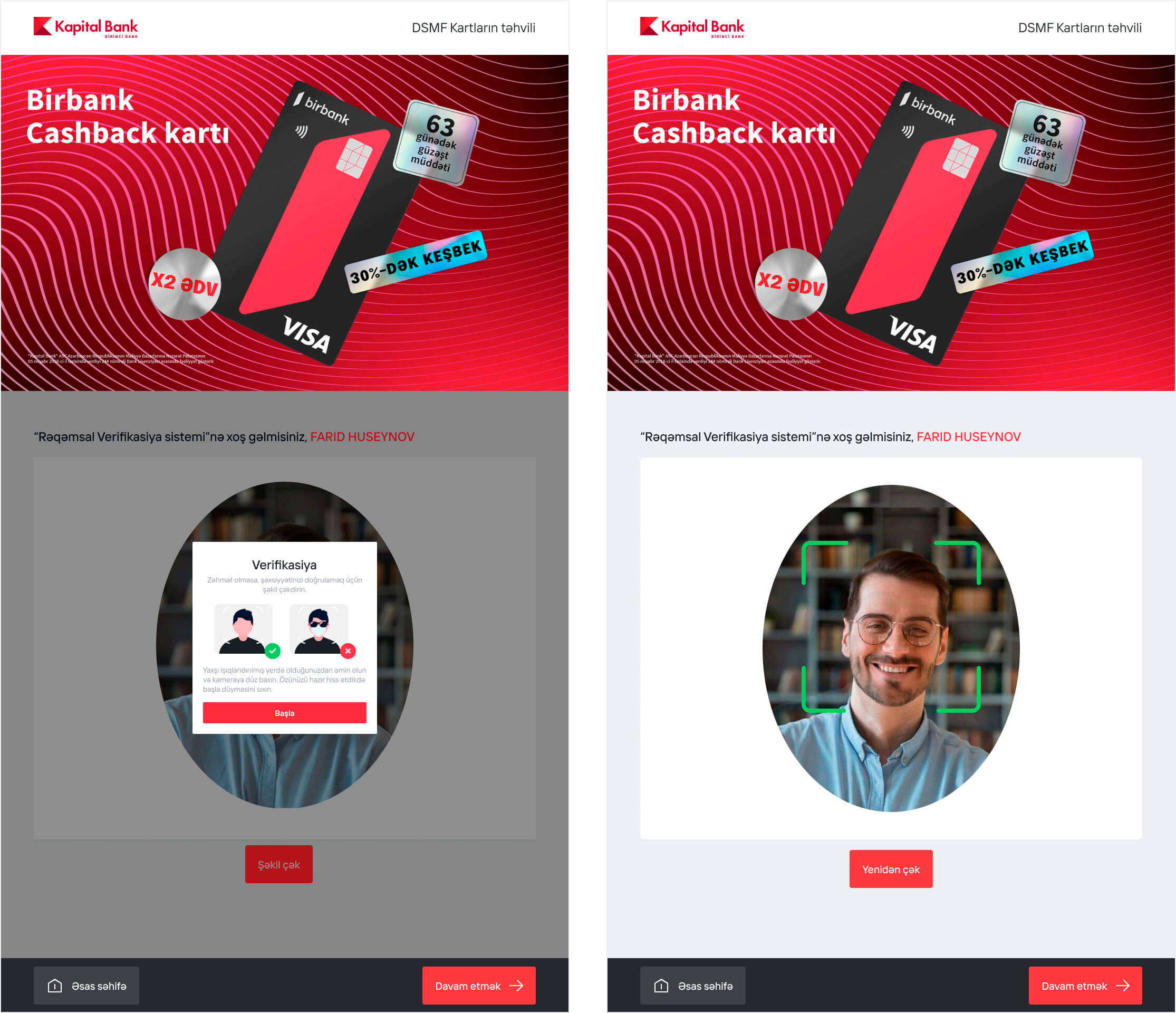 After the identity has been recognized, the card dispenser interface displays bank cards available for issuance. Client selects the desired option and device issues an unnamed bank card.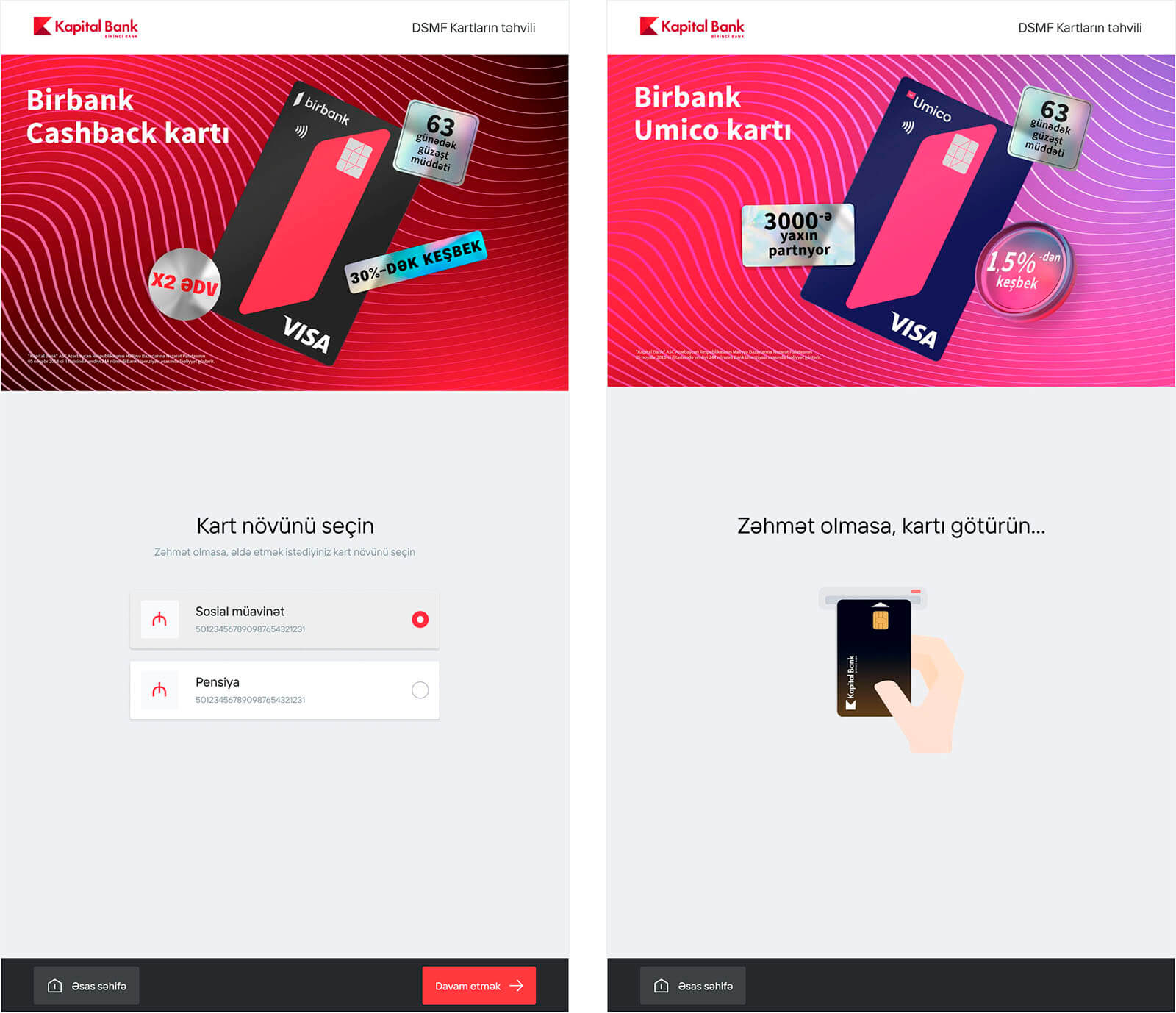 The process is fully automated. If at some stage technical difficulties arise or the card cannot be issued, client receives an SMS message with suggestion to contact the nearest bank office to resolve the issue and receive a card with the participation of an employee.
Project features
Pay-logic based card dispenser kiosk and the entire service are integrated into the infrastructure of Kapital Bank. On the bank's side it is possible to track the number of cards remaining in the device and also the status of their issuance.
All issued cards, operations and transactions are tracked by the bank's administrative staff in the back office of the Pay-logic system and are available in reports. The system provide online monitoring of automatic card dispensers performance and their internal components, fixes any technical failures.
Soft-logic specialists have implemented custom interface stylized for Kapital Bank and adapted to widescreen vertical screens, which the customer's card dispenser kiosks are equipped with.
An advertising module is also deployed on devices, which is used to set up and launch advertising campaigns based on animated and static banners and videos. The order, time and frequency of playback can be flexibly configured both on individual card dispenser kiosks and on entire network segments.
Result
Card dispenser kiosks are freely placed in any locations convenient for users, they offer bank customers a modern, automated format for receiving plastic cards without prior appointments and queues. The devices qualitatively increase the level of service, reduce the client load at branch offices.
In addition to card dispenser kiosks, Pay-logic software is already used by the bank to organize the work of over 800 payment kiosks. Devices provide the ability to pay for various regular services — cellular services, Internet, telephony, utilities, payments to the state budget and are also a full-fledged window for the implementation of banking services — obtaining loans, opening deposits, submitting applications for the installation of POS terminals.