Kiosks on our software now installed in the largest zoo center of the Four Paws network in the Moscow Kapitoliy Trade Center. Previously, we already presented in our last news the case of implementing our solution in this customer's retail stores.
New zoo center occupies 750 square meters, being a multifunctional space with 25 000 pet products, veterinary pharmacy, 24/7 veterinary center with a hospital, grooming salon and training club for animals.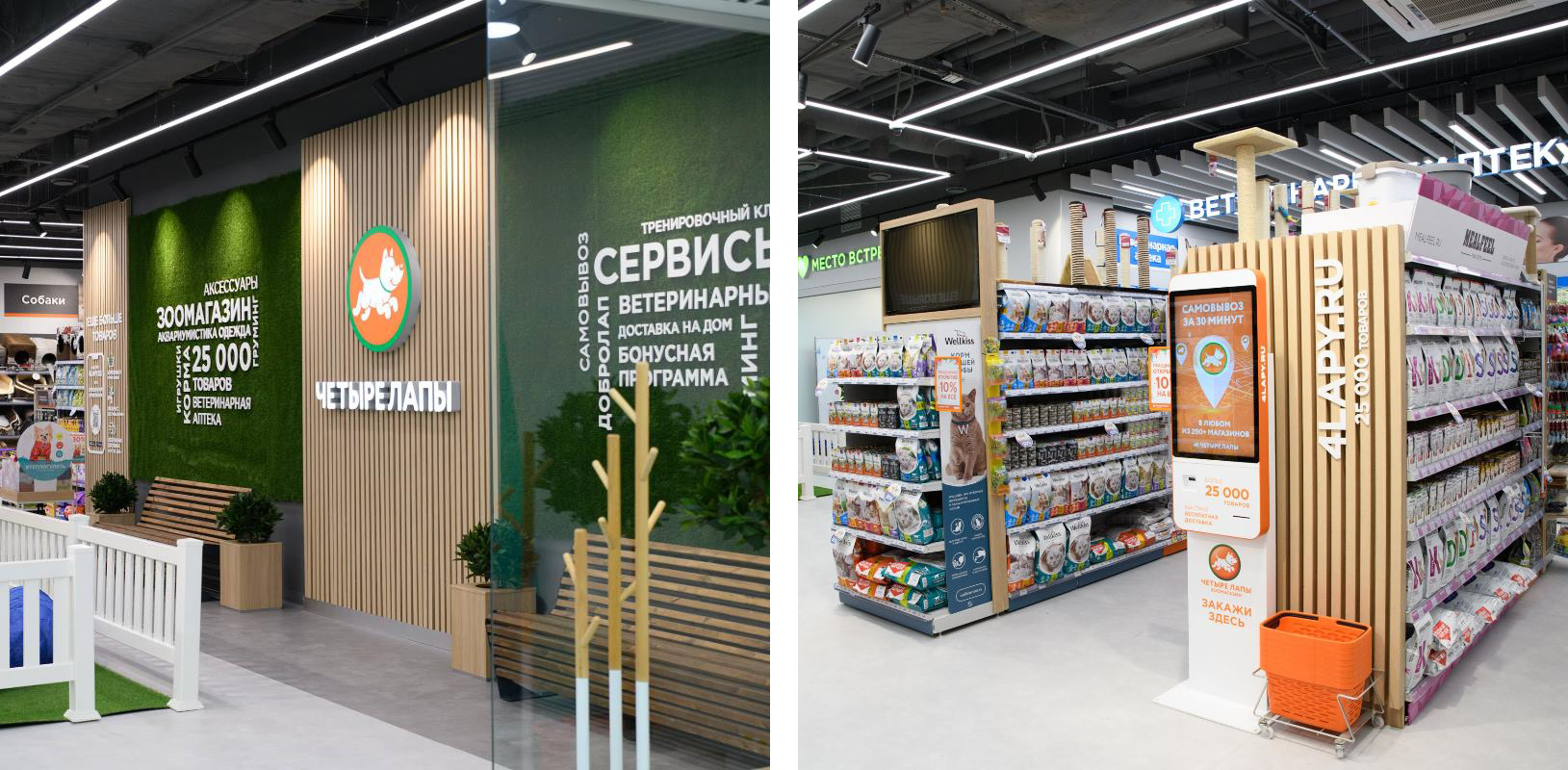 The entire range of goods and services available for selection and payment through self-service kiosks on our software, which Four Paws use as platform for online store. At the same time, the kiosk is also added in a single omnichannel space, allowing customers to pay for previously placed orders on the website or through the mobile application in cash or by credit card directly in the store via kiosk.
In accordance with the retail stores automation strategy, the customer plans to equip the maximum number of existing outlets with payment kiosks to reduce staff costs and provide customers with a modern sales tool. Software features, large number of functions in kiosks and a compact solution allow to increase the network geography presence with minimal costs and risks for the business.